Popular
Jul. 28, 2016 09:22AM EST
8 Great Things About Your Kids Being in Middle School
The middle school years often get a bad rap. I am probably biased because I taught sixth grade and really enjoy this age group, but there are plenty of pretty darn cool aspects to this stage of childhood. Sure adolescents can be moody, but so can 2-year-olds. At least the adolescents can handle all their own bathroom needs. So if you are about to embark on this phase of parenting, don't despair. There are plenty of perks:
1. Movie Drop Off
I am quite happy to relinquish the duty of watching animated 3D films. Sure I have fond memories of toddlers spilling popcorn and screaming, but it is really liberating to simply drop a group off at the mall to see a movie. I experience a little tug at the heart strings as I watch my daughter turn to wave and test her independence, and then I exit the parking lot with a little extra time in my day to get things done.
2. Game Night
Your kids can play games you enjoy and that actually challenge your brain. We have fun playing spades, dominos, Scattergories and many more. It's fun to see your kids develop into young adults with the capacity to beat you and your spouse at cards.

3. PTA (or lack thereof!)
It is impressive how middle schools seem to get along without much volunteering on the part of the parents. I loved working the book fair, auction, carnival, etc. at the elementary school. Don't get me wrong, I am very grateful that I had the opportunity to be involved. Yet it's pleasant to move beyond that and find time for other things.

4. The Nap
The nap is beautiful due to its rarity. And I don't mean you taking a nap, although that can certainly be nice. Every once in a blue moon, the demands of puberty (and perhaps a slumber party the night before) will be a little too much, and your middle schooler will fall asleep on the couch. What an amazing opportunity to watch them snooze and remember the sweet young child they used to be.

5. Date Night
It's your anniversary, and your spouse would like to take you out to a nice dinner. Guess what? You don't need a babysitter! Go ahead and make those reservations, order pizza for the kids, and celebrate your marriage.

6. Activity Focus
I think there was one school year when between the two kids we participated in soccer, softball, dance, piano, Girl Scouts, gymnastics, and volleyball. It's fun to try all these things, but it's also great to see your kid pick a favorite activity and really devote themselves to it. I have been pleased to see the dedication and determination it takes to set goals and achieve them coming alive in my children.

7. Vacations
Travel with teens and tweens takes less work. They should be able to pack for themselves with a few reminders, and they can handle their own luggage. You will not find yourself wide awake in a dark hotel room at 8:45 p.m. because the kids needed to go to bed. Your middle school travel companions can make meaningful contributions to the dinner conversation, and hopefully they won't have a meltdown if chicken nuggets aren't on the menu.

8. Holidays
I would be lying if I said I didn't miss the sheer excitement of Christmas morning after Santa arrived. But there is also relief in letting go of all that stress, and focusing on special time together. I find great joy in baking holiday treats with my girls, in watching them engage with little kids while giving out candy on Halloween, and in hearing them describe what they are thankful for during the Thanksgiving prayer.
This middle school journey flies by quickly. High school is nipping at your heels. Amidst the hormones, pimples and sometimes unexplained grumpiness, there is your adorable child. Cherish her and these crazy days.
Lady Antebellum
Aug. 18, 2017 02:43PM EST
Lady Antebellum's Hillary Scott is having a baby ... or two!
Keep reading...
Show less
Popular
Aug. 18, 2017 08:45AM EST
Miley Cyrus' new album Younger Now promises to bring Miley Cyrus back to country music. In preparation for the album Miley has softened her image and bought a palatial country home in Nashville signaling that she truly desires to return to the music heritage of her youth. The first single off the album is the title track is a love letter written to country fans defending her past and laying out a hope for her future.
Keep reading...
Show less
Taylor Swift's Web site is blank. Her Twitter profile exists, but there's no profile picture-- same goes for Facebook. Don't get me started on her Instagram-- she deleted all of the photos.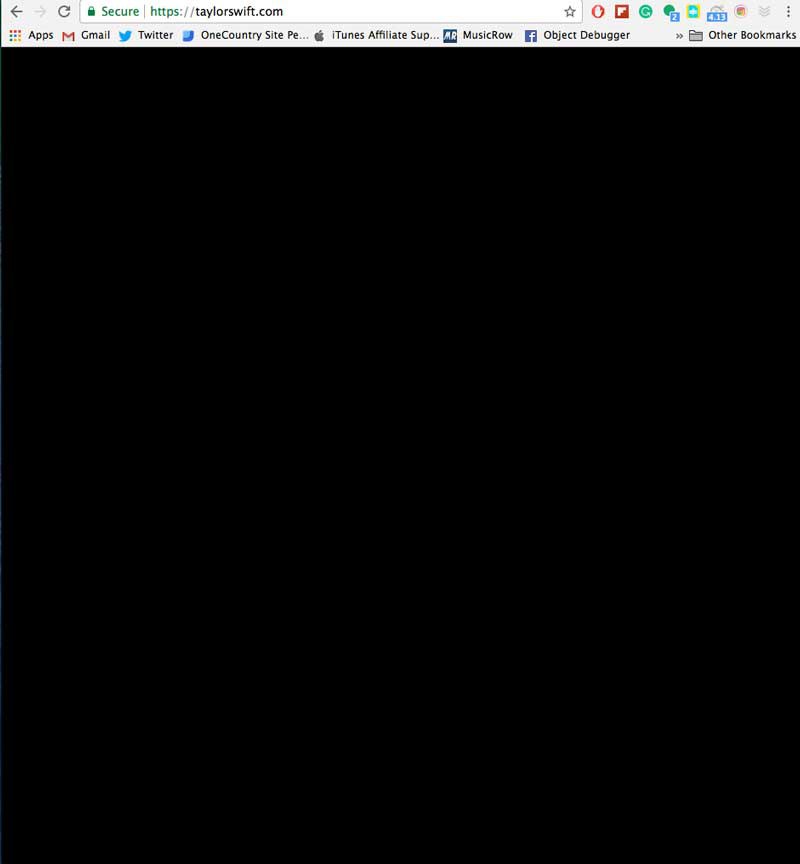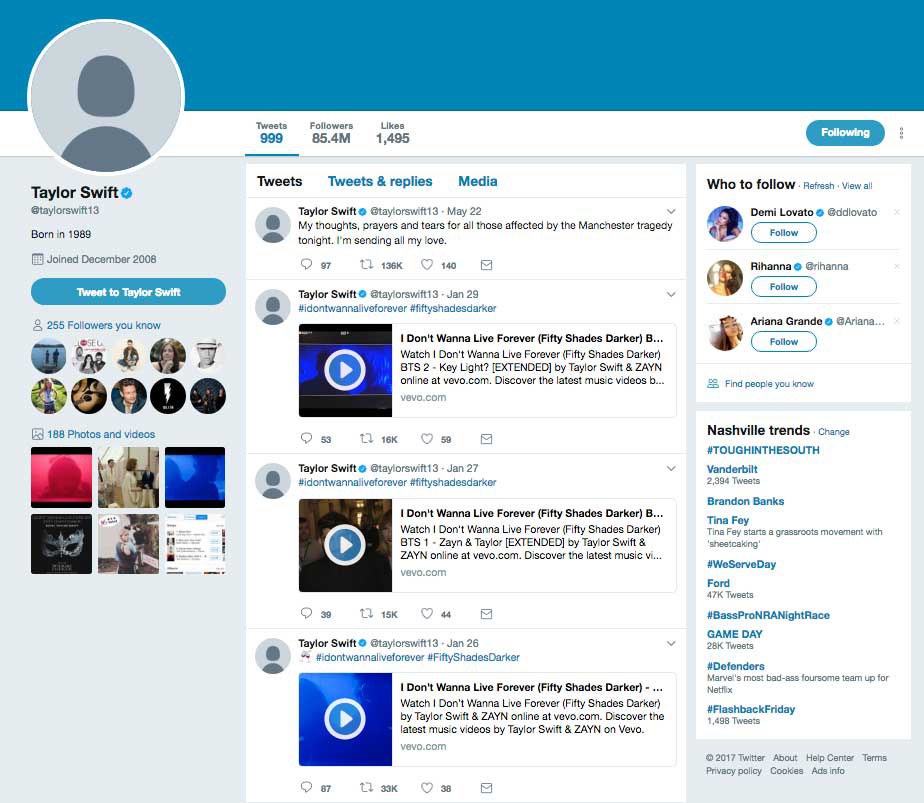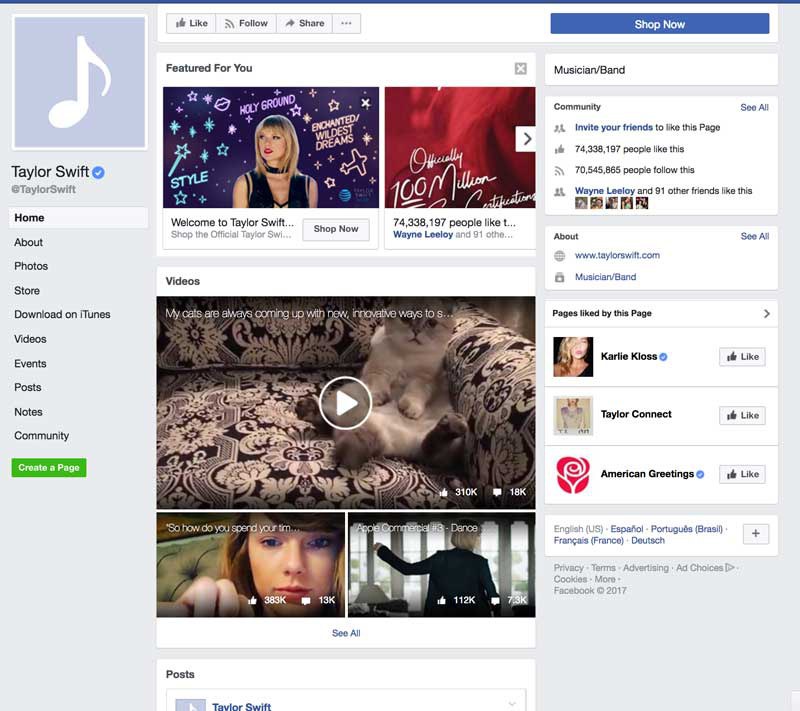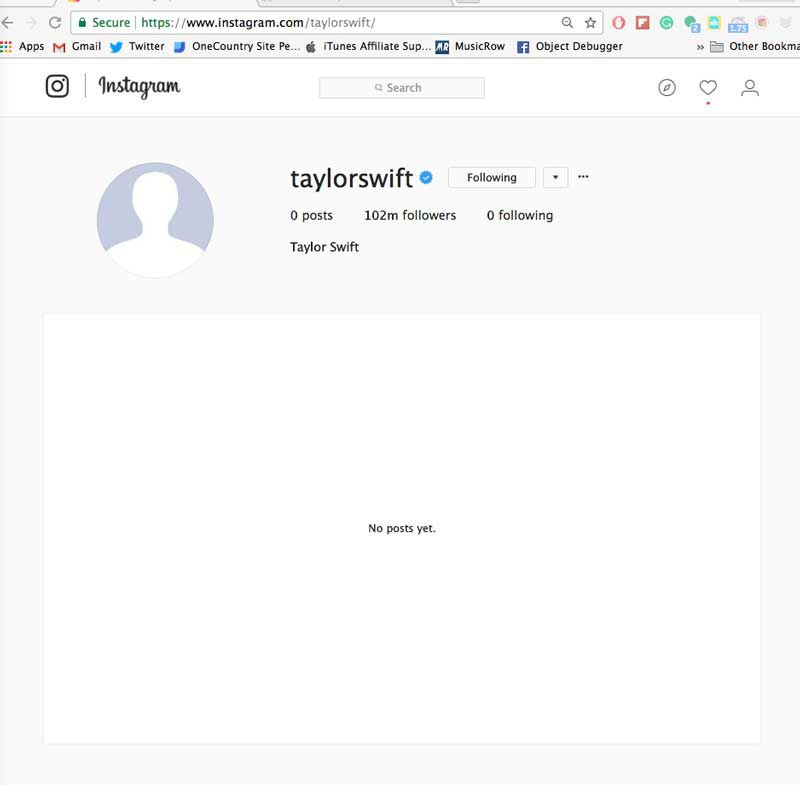 Just days ago Swift won her sexual assault case against a Denver DJ who groped her before a 2013 concert. Before that, we saw Swift in February during her only scheduled concert of the year. There was a brief commotion over the possibility of her being carried out of her New York City apartment in a suitcase and she supposedly has a new boyfriend, but really-- Swift has been totally off-the-grid.
Swift hasn't tweeted since May and her few Instagram posts this year were about new music from friends.
But, now a total blackout of her online existence? It can only mean one thing-- she's about to shut it down, only to bring it back to life like never before.
Forget everything you thought you knew about Swift because this is going to be epic.
Popular
Aug. 17, 2017 09:05AM EST
Kelsea Ballerini knows what's up. Not only has she become a massive country music star in the last couple of years, she's also becoming known for her down-to-earth advice and very approachable vibe. A couple of years ago, people started comparing her legs to Carrie Underwood's-- a compliment for the ages, sure. But, when asked her workout routine she just said she walks her dog and tries to go easy on the chicken tenders every now and then. (Results definitely not guaranteed.)
When it comes to beauty advice, Kelsea's not trying to talk about some product you can only buy in France under a bridge from someone who once walked past Gwyneth Paltrow-- she's throwing out real helpful advice.
Kelsea told the Grand Ole Opry that it's all about washing your face-- simple, yet effective.
But, really, she started slinging knowledge when she shared some advice from her mom, "My mom told me when I was younger... you either play up the eyes or the lip, but you can't do both because you'd look crazy."
This is the type of advice that should hang on the walls of middle schools everywhere-- kind of like the "hang in there" cat poster.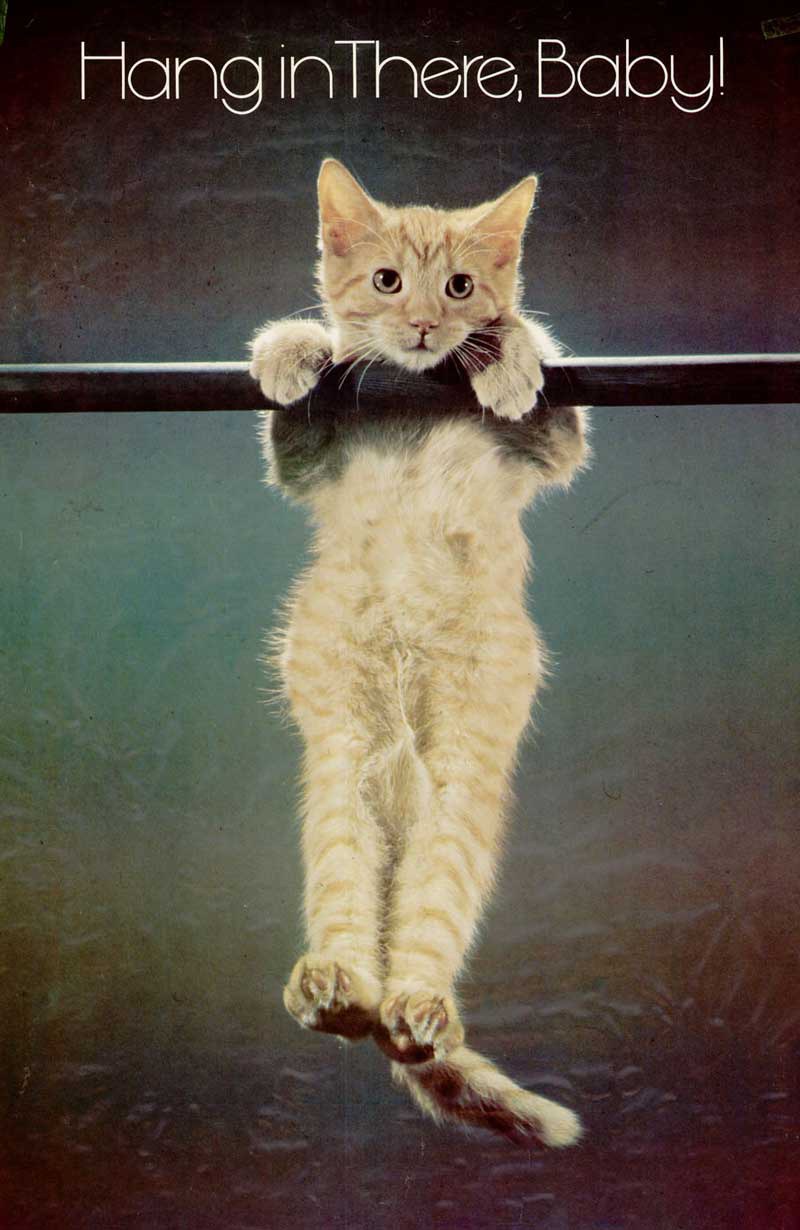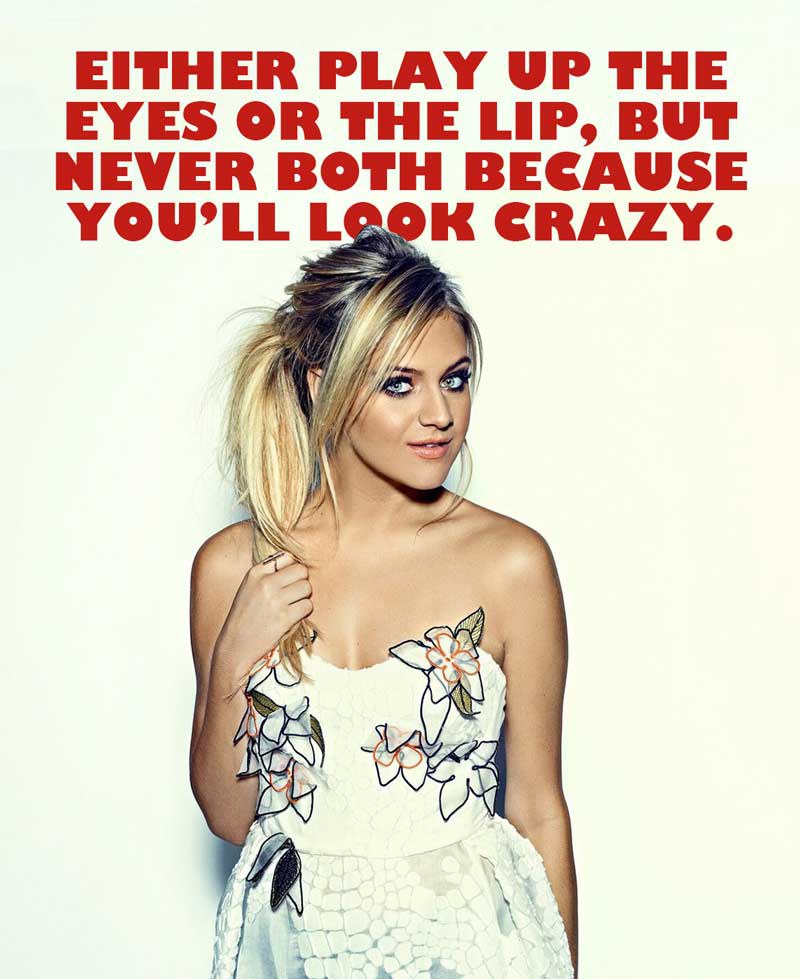 Jason Aldean
Aug. 18, 2017 10:45AM EST
Keep reading...
Show less
Everywhere you turn these days there is excitement for the solar eclipse. I can't blame people either. A total solar eclipse is a once-in-a-generation event so unique that people take vacations and travel oversees to catch them. But with all the buzz about the solar event, a lot of us still don't know exactly what it is. So who better to educate us that 8 year-old genius and Global Science Ambassador Romanieo Golphin, Jr?
Keep reading...
Show less
Kip Moore doesn't usually record songs he didn't write. But once you hear "The Bull," you'll immediately understand why he chose to perform this outside song.
Keep reading...
Show less
Jimmy Kimmel recently spoke out against white supremacy during a late night monologue and upset a lot of people. Our publishing of said monologue created the same effect. Instead of going at his detractors with bared teeth, Kimmel simply read their thoughts out loud on air while blurring out their names, noting where they were right, and where they erred. If there's one thing that can begin to heal our differences it's a rational, calm, conversation.
Keep reading...
Show less