Let's Take a Moment to Remember "Beauty and the Beast" as a TV Show
Growing up, "Beauty and the Beast" was two things to me-- a Disney cartoon with dancing silverware and Celine Dion and a TV show with a really, really ugly guy.
Now, it's the biggest movie in the world and everyone seems to have forgotten what the Beast looked like in 1988.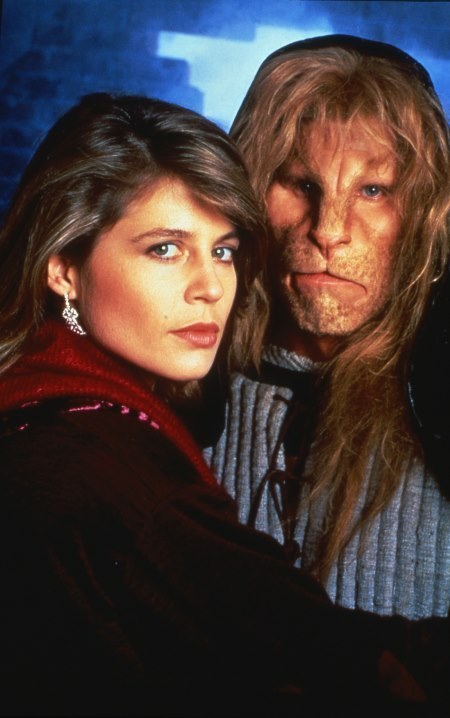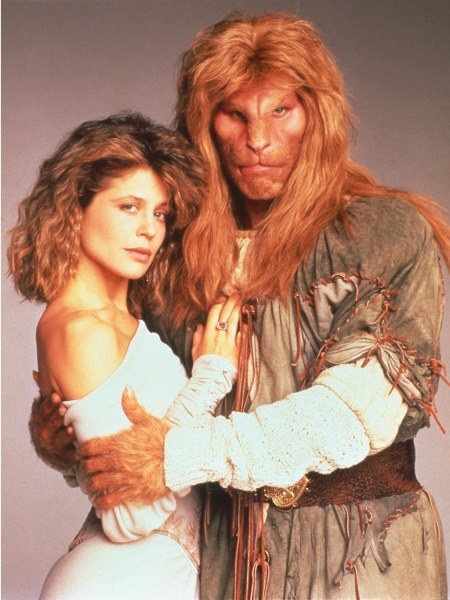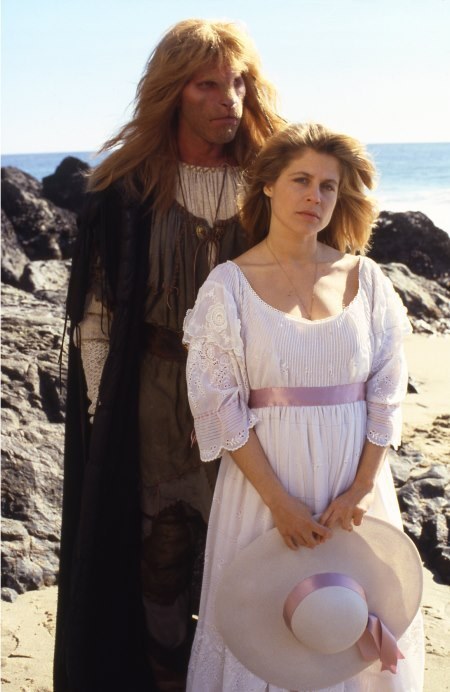 From 1987 to 1990, "Beauty and the Beast" aired on CBS, starring Ron Perlman and Linda Hamilton. The show was set in New York City and it's underworld-- where the Beast lived. According to one IMDB user the show had a double-focus, "the relationship between Vincent,(a mythic, noble man-beast) and Catherine (an asst DA in New York); and a secret Utopian society of outcasts living in an underground sanctuary where Vincent is protected and loved."
Because the Internet is a great place, someone took Celine Dion's "Beauty and the Beast" ballad from the cartoon and paired it with clips from the TV show.
Just wow.
Garth Brooks might be the most generous superstar on the planet. He also loves being a dad as much as loves being the highest-selling individual musical artist of all-time. And if you ever doubted that fact, just check out what he did during a recent show.
Brooks helped a happy couple with their gender reveal on stage, but before doing so he offered up a lot of sweet advice, "The only thing better than one is 50 — as many as you can afford. It's awesome. You'll see. Once they give you that baby, you'll go 'I'll take 100 more of these, man.'"
Keep reading...
Show less
I love the South-- its lakes, its river, its natural beauty, and even its abandoned buildings, churches, and forgotten plantations. There's something fascinating about seeing these man-made places that nature has reclaimed. The glory days of these places are long since gone, leaving only overgrown ruins, but it's that hint of glory that only adds to the mystery and makes you want to see these places for yourself.
9 Coolest/Scariest Abandoned Places in the South:
Keep reading...
Show less
Jul. 24, 2017 01:22PM EST
Netflix giveth and Netflix taketh.
Available on August 1:
A Cinderella Story (2004)
Bad Santa (2003)
Cloud Atlas (2012)
Crematorium: Season 1 (2011)
Funny Games (US) (2007)
Innerspace (1987)
Jackie Brown (1997)
Lord of War (2005)
Maz Jobrani: Immigrant — NETFLIX ORIGINAL
Nola Circus (2015)
Keep reading...
Show less
Keep reading...
Show less
Keep reading...
Show less
I've never understood children's toys that simulate the banality of adult life. I've seen toy vacuums, toy lawn mowers, and little kitchenettes. Why are we so interested in pretend chores as kids?
Mattel has taken things a step further with their newest Barbie playset. This Barbie comes with a cute little dog that winds up and walks on release. And better yet, every few steps it's drops out little brown tic tac shaped turds. How fun! They've really distilled the most joyous moments of dog-ownership, haven't they? The dog doesn't bark, or wag its little tail, or I don't know, lick Barbie's face when she gets home. It poops. Then Barbie uses her pooper-scooper to clean it up.
Keep reading...
Show less
Keep reading...
Show less
Keep reading...
Show less


Get One Country in your inbox