"Bachelor" Contestant Was the Star of a Cole Swindell Video, So Why is ABC Casting Aspiring Actresses on Its Show?
True to form, the current season (maybe it's 79th?) of "The Bachelor" is shaping up to be a real barn burner. So far, contestants have dressed up like brides to take photos with Bachelor Nick Viall, slapped him and been sent home for sleeping with him after a mutual friend's wedding.
And like every season, there are fan favorites on the show. Currently, everyone is loving Danielle Maltby, or Danielle M. on the show. She's listed as a "neonatal nurse" from Nashville, Tennessee.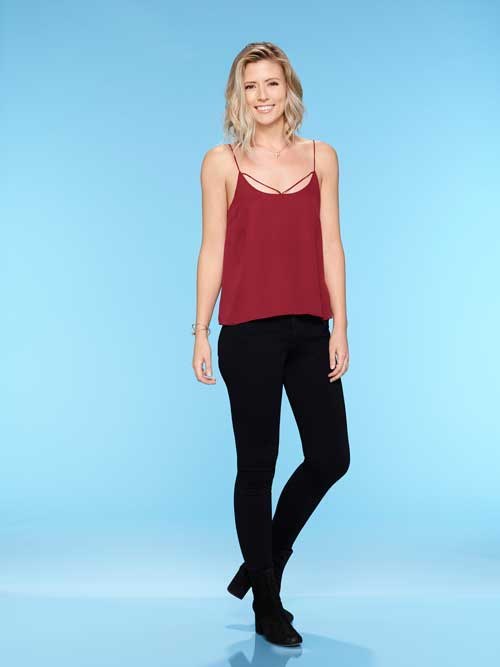 ABC/Disney Press
So, why is a neonatal nurse moonlighting as a country music video star on the side? Is she an actress?
During the most recent episode of "The Bachelor," Danielle M. received a rose after a coveted one-on-one date with Nick. Which is exactly where an aspiring actress would hope to be-- alone in front of the camera.
Danielle's Instagram account confirms it was her in the video. She thanks AMax Talent for letting her be a part of the video. AMax lists Danielle under "models." Danielle's Instagram bio also has info on booking information. Kind of weird for a nurse?
So, the real question-- ABC, why are you casting aspiring actresses and models on a show about finding true love?
Come on.
May. 26, 2017 09:05PM EST
Keep reading...
Show less
May. 26, 2017 08:52PM EST
If you're like most of the world, you became completely and totally obsessed with the Pearson family and "This Is Us" this fall.
Keep reading...
Show less
May. 26, 2017 01:43PM EST
Nicole Kidman has four films premiering at the Cannes Film Festival this year and thanks to Keith Urban's tour schedule-- he was right there with her on the red carpet.
Keep reading...
Show less
May. 23, 2017 01:33PM EST
I will say-- if you would've asked me in 2002, who would end up a big-time mogul and consistently creating between Britney Spears, Christina Aguilera, Jessica Simpson and Mandy Moore, I'm not sure I would've said Jessica Simpson.
Keep reading...
Show less
May. 24, 2017 03:48PM EST
Keep reading...
Show less
May. 25, 2017 01:30PM EST
If you missed ABC's remake of the classic "Dirty Dancing," you only missed the opportunity to see what happens when you try to reinvent an eternal classic by adding a Pussycat Doll into the mix. Of course, the Internet had a lot to say about one of the saddest primetime made-for-TV movies ever.
Keep reading...
Show less
May. 26, 2017 04:49PM EST
I've always said I'm glad social media didn't exist when I was in middle school. I would've had more terrible YouTube videos out there than one could ever imagine.
Keep reading...
Show less
May. 26, 2017 02:51PM EST
If you don't watch "CBS Sunday Morning," you're missing out on one of the most enlightening and endearing shows on TV. Like a lot of things I do on Sunday, I religiously watch this show. Last week, Jessica Simpson was interviewed and I didn't think much of it, until I saw that super weird interview on "The Ellen Show."
Keep reading...
Show less
May. 26, 2017 03:32PM EST
Dwayne "The Rock" Johnson has played some incredible roles over the years. From his years as a cocky tough guy in the squared circle, to a guy that is racing to Witch Mountain (Which mountain? THAT mountain!).
Keep reading...
Show less


Get One Country in your inbox