5 Podcasts You Should Probably Start Listening to Immediately
We are almost always listening to streaming media-- during our commutes, during work, studying, working out, making dinner, we play music, the radio, or have Netflix running in the background. But, one media we overlook is podcasts. They are a great way to be encouraged, entertained, and to learn something new while going through your daily routine. The best part is they are all free!
5 Podcasts You Should Probably Start Listening to Immediately:
1. The Podcast with Great Conversations
Happy Hour with Jamie Ivey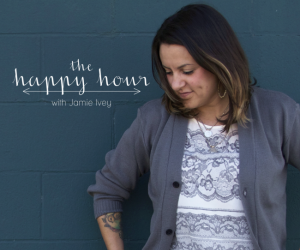 This podcast is like having a conversation over a cup of coffee with good friends. Jamie, a wife and mother of four, brings a guest on each week to chat about life ranging from the simple to the grand. Start with episode #26 featuring Jamie's husband Aaron or her most recent episode with Heather Avis.

2. The Podcast That Will Blow Your Mind
RadioLab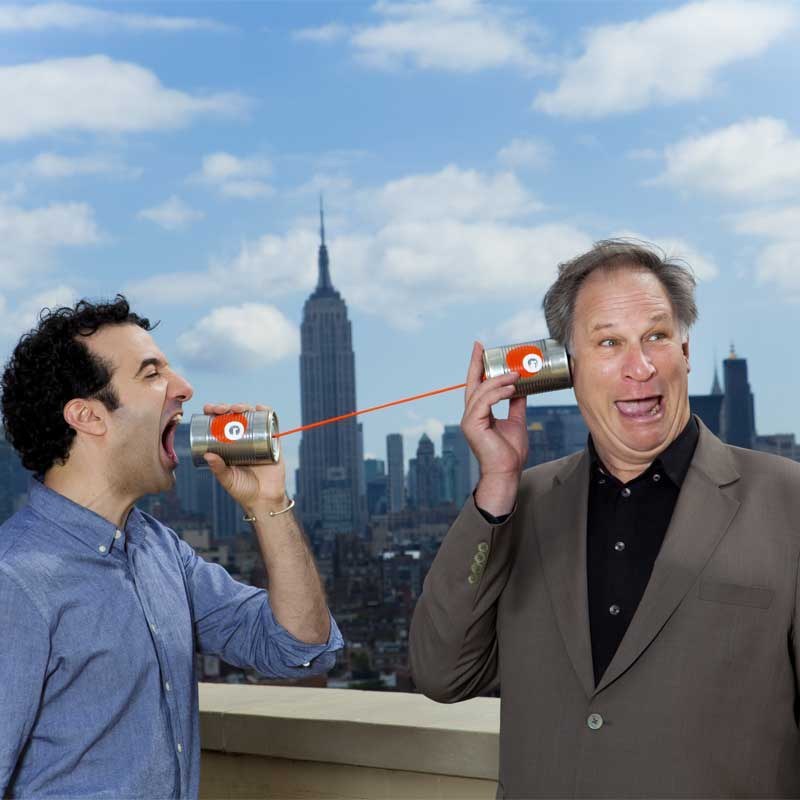 I can't stop talking about Radiolab. I tell my friends about it, tweet about it, bring it up around strangers to break the ice... I love it. Radiolab constantly surprises me in the best way. Start with the episode on Colors or their story about Nazi POW's in rural Alabama during World War 2

3. The Binge-worthy Podcast
Serial season 1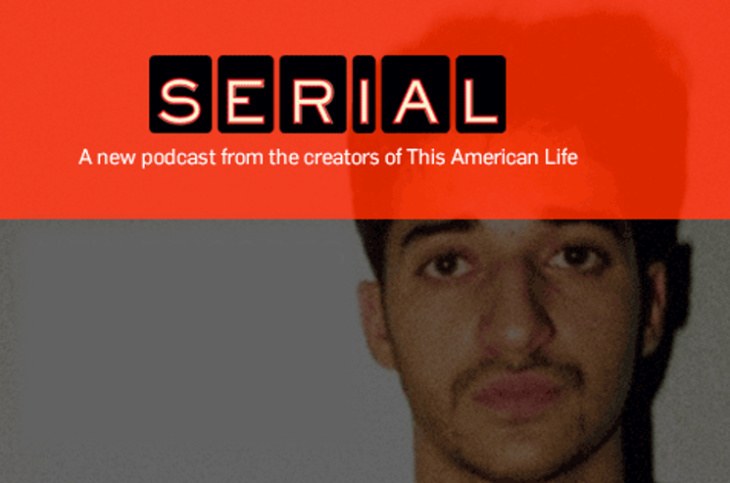 If you liked "Making a Murderer" you will love this. Season 1 takes a hard look at a case that is not so black and white and the perfect student the murder was pinned on. Start with episode one, obviously. Skip season 2; it's not so great.
4. The Sports (and Pop Culture) Podcast
The Bill Simmons Podcast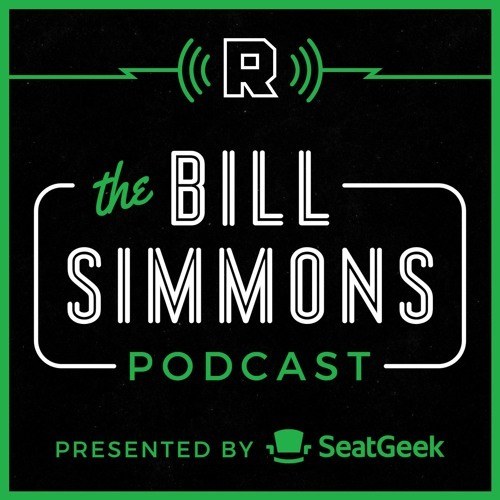 Bill Simmons is a former ESPN journalist, the founder of the Oscar and Emmy award winning "30 for 30
"
documentary series, and former writer for Jimmy Kimmel. This guy knows his sports and has his hand on the pulse of pop culture. Start with any conversation he has
with Malcolm Gladwell
and then check out his
conversation with Oscar host Jimmy Kimmel
the day after the Oscars.
5. The Christian Podcast That Isn't a Sermon
Christianese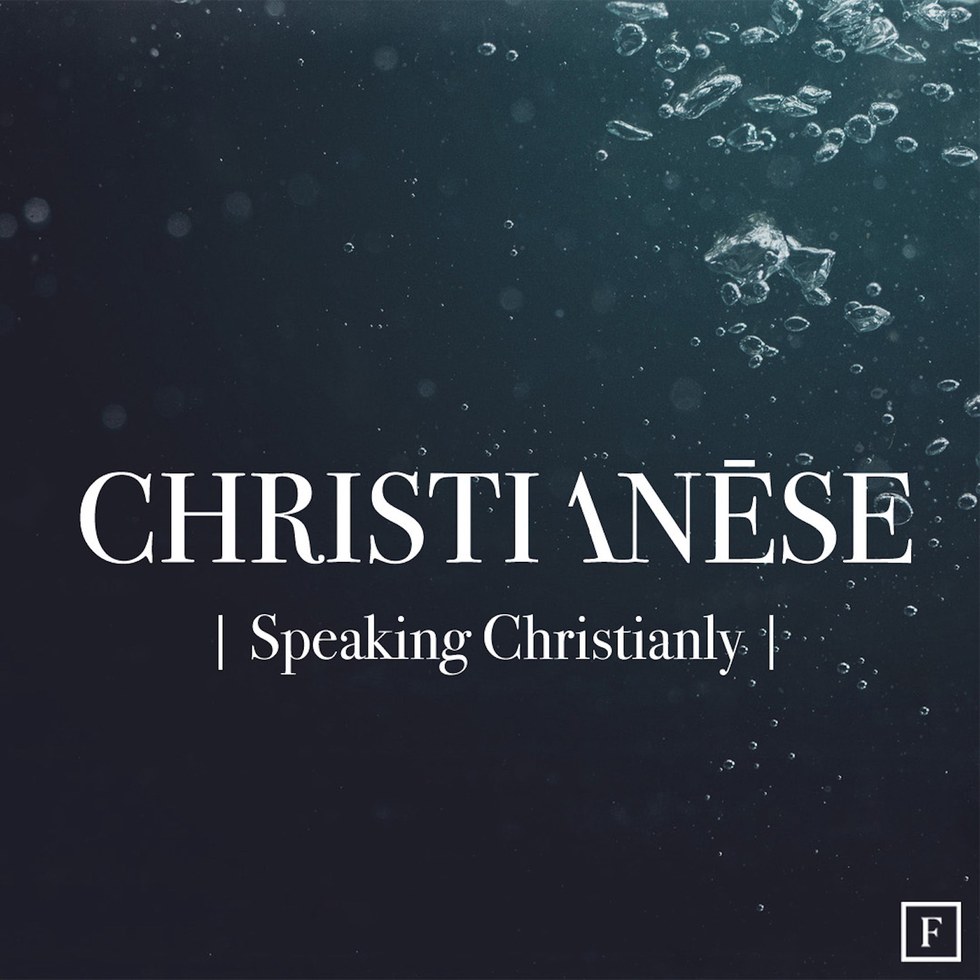 Christianese takes a deeper look at the things Christians say but may not understand. How do you "guard your heart"? What is a Evangelical? What do we mean when we say we are #blessed? What's going on in the Old Testament? These episodes are quick, so you will have no trouble listening to them on your commute.
Lady Antebellum
Aug. 18, 2017 02:43PM EST
Lady Antebellum's Hillary Scott is having a baby ... or two!
Keep reading...
Show less
Popular
Aug. 18, 2017 08:45AM EST
Miley Cyrus' new album Younger Now promises to bring Miley Cyrus back to country music. In preparation for the album Miley has softened her image and bought a palatial country home in Nashville signaling that she truly desires to return to the music heritage of her youth. The first single off the album is the title track is a love letter written to country fans defending her past and laying out a hope for her future.
Keep reading...
Show less
Taylor Swift's Web site is blank. Her Twitter profile exists, but there's no profile picture-- same goes for Facebook. Don't get me started on her Instagram-- she deleted all of the photos.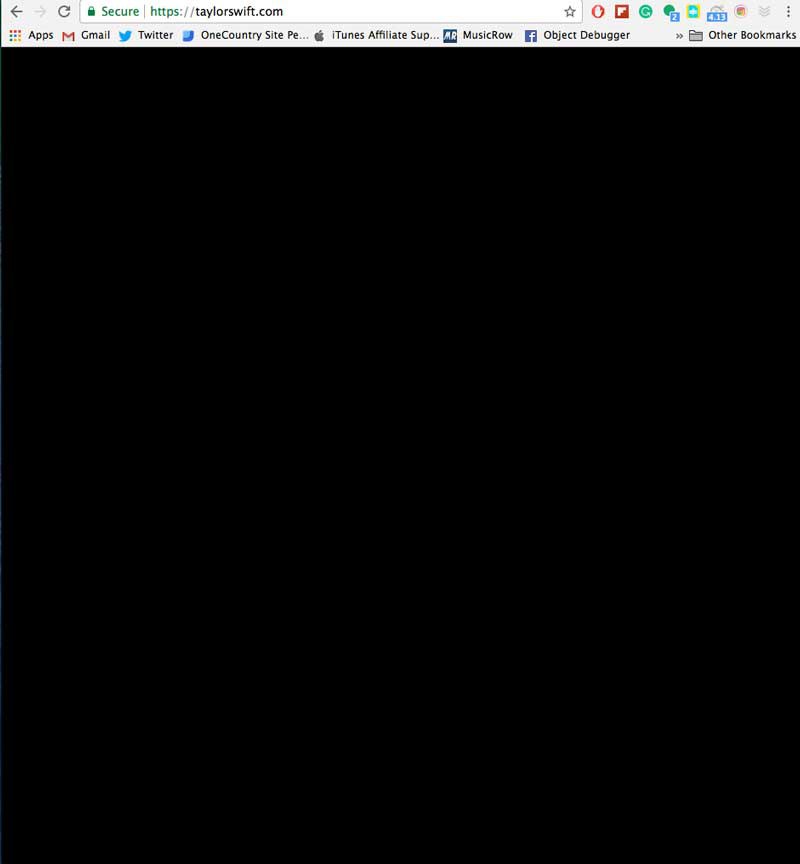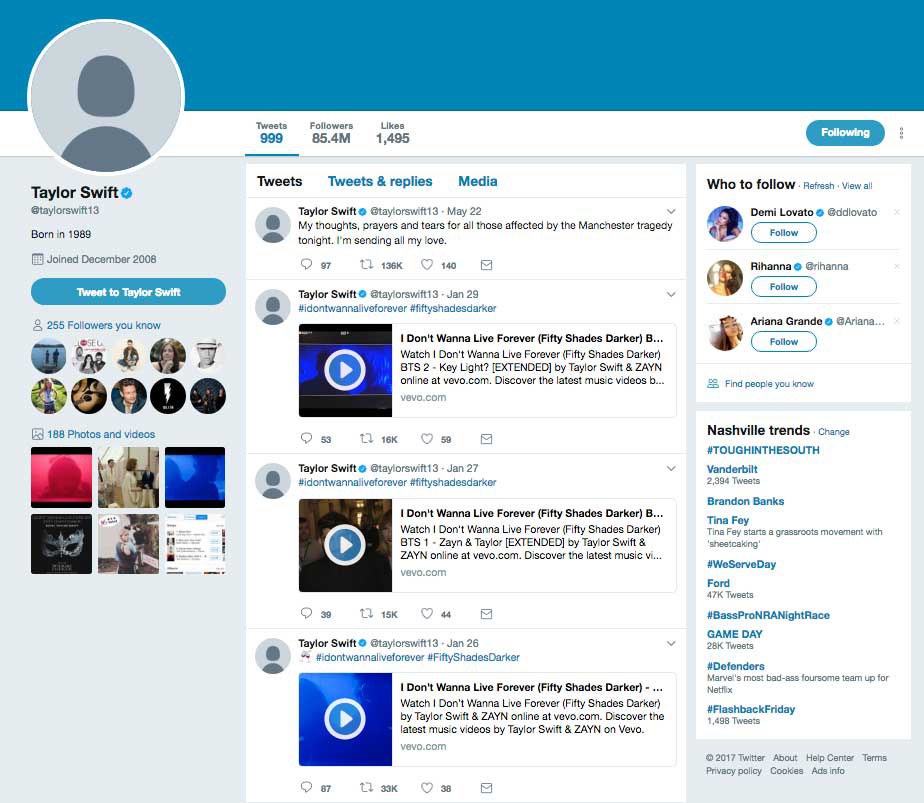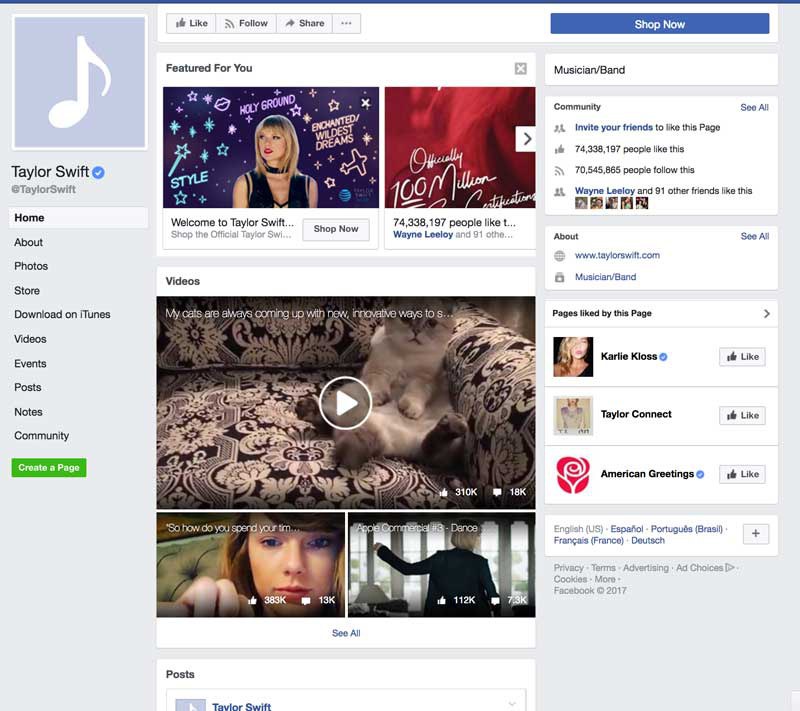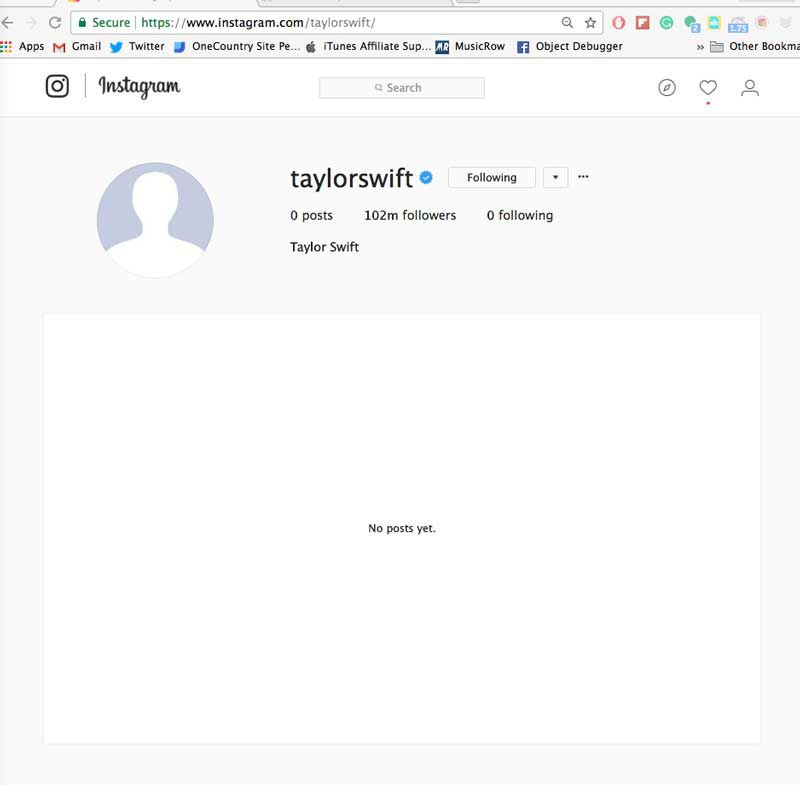 Just days ago Swift won her sexual assault case against a Denver DJ who groped her before a 2013 concert. Before that, we saw Swift in February during her only scheduled concert of the year. There was a brief commotion over the possibility of her being carried out of her New York City apartment in a suitcase and she supposedly has a new boyfriend, but really-- Swift has been totally off-the-grid.
Swift hasn't tweeted since May and her few Instagram posts this year were about new music from friends.
But, now a total blackout of her online existence? It can only mean one thing-- she's about to shut it down, only to bring it back to life like never before.
Forget everything you thought you knew about Swift because this is going to be epic.
Popular
Aug. 17, 2017 09:05AM EST
Kelsea Ballerini knows what's up. Not only has she become a massive country music star in the last couple of years, she's also becoming known for her down-to-earth advice and very approachable vibe. A couple of years ago, people started comparing her legs to Carrie Underwood's-- a compliment for the ages, sure. But, when asked her workout routine she just said she walks her dog and tries to go easy on the chicken tenders every now and then. (Results definitely not guaranteed.)
When it comes to beauty advice, Kelsea's not trying to talk about some product you can only buy in France under a bridge from someone who once walked past Gwyneth Paltrow-- she's throwing out real helpful advice.
Kelsea told the Grand Ole Opry that it's all about washing your face-- simple, yet effective.
But, really, she started slinging knowledge when she shared some advice from her mom, "My mom told me when I was younger... you either play up the eyes or the lip, but you can't do both because you'd look crazy."
This is the type of advice that should hang on the walls of middle schools everywhere-- kind of like the "hang in there" cat poster.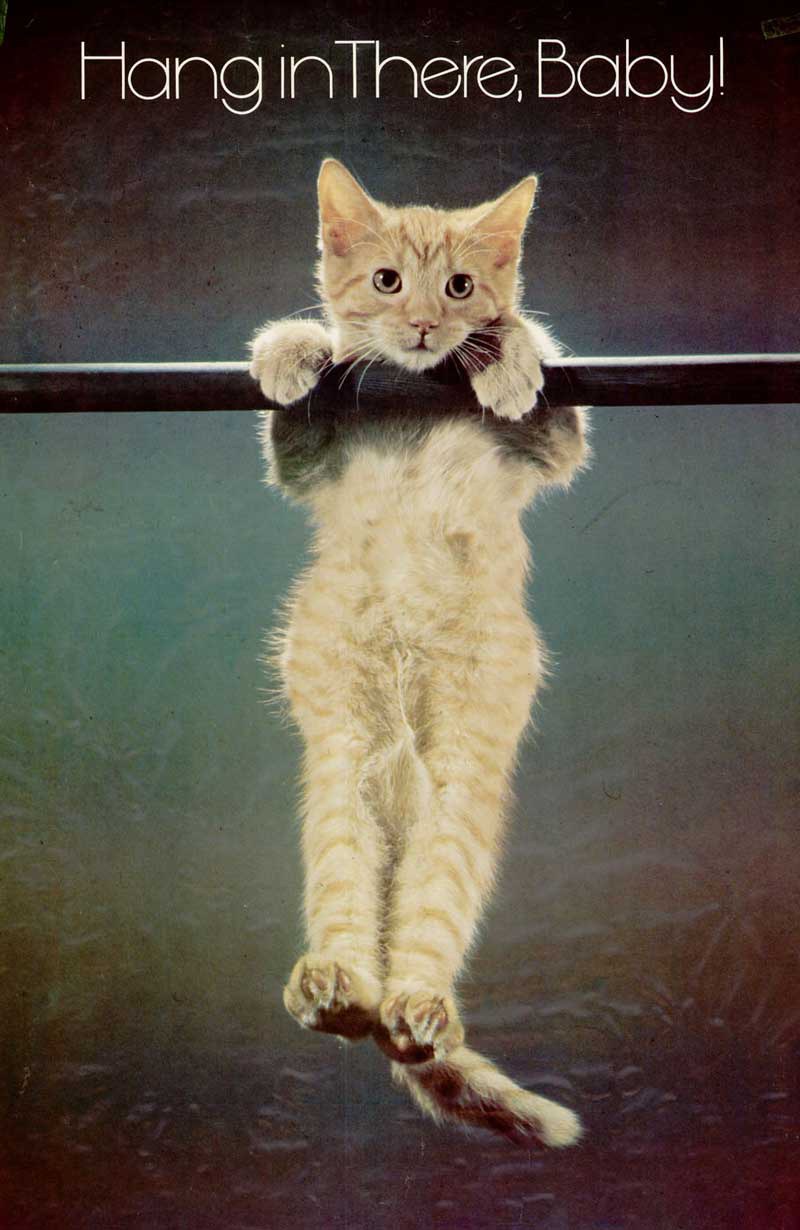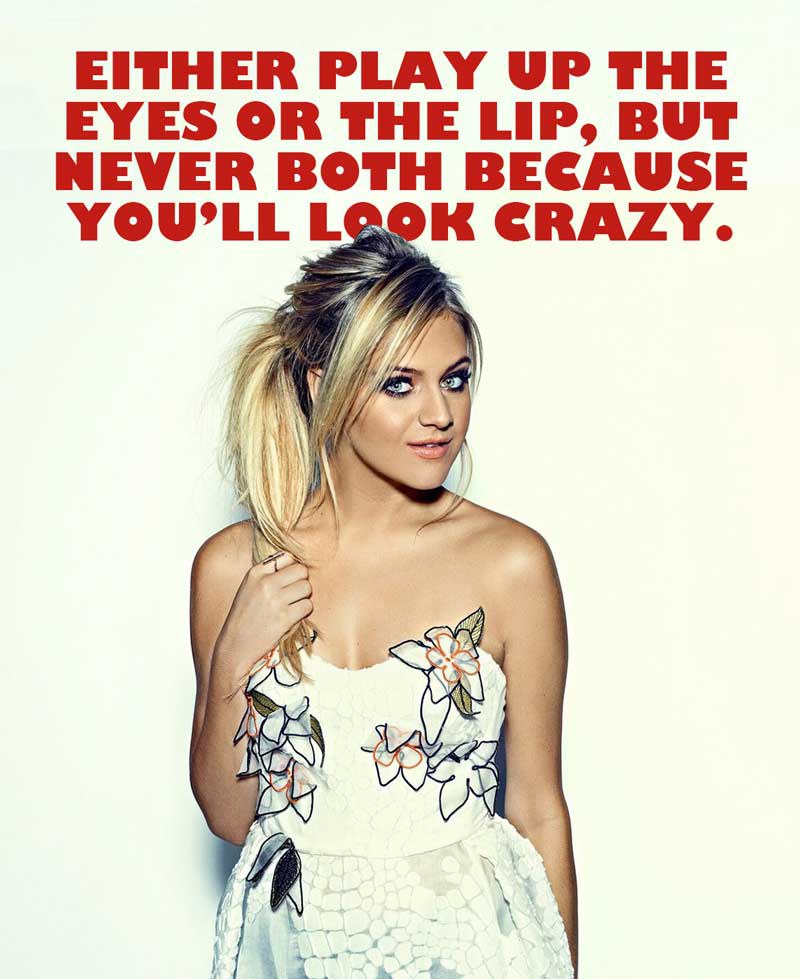 Jason Aldean
Aug. 18, 2017 10:45AM EST
Keep reading...
Show less
Everywhere you turn these days there is excitement for the solar eclipse. I can't blame people either. A total solar eclipse is a once-in-a-generation event so unique that people take vacations and travel oversees to catch them. But with all the buzz about the solar event, a lot of us still don't know exactly what it is. So who better to educate us that 8 year-old genius and Global Science Ambassador Romanieo Golphin, Jr?
Keep reading...
Show less
Kip Moore doesn't usually record songs he didn't write. But once you hear "The Bull," you'll immediately understand why he chose to perform this outside song.
Keep reading...
Show less
Jimmy Kimmel recently spoke out against white supremacy during a late night monologue and upset a lot of people. Our publishing of said monologue created the same effect. Instead of going at his detractors with bared teeth, Kimmel simply read their thoughts out loud on air while blurring out their names, noting where they were right, and where they erred. If there's one thing that can begin to heal our differences it's a rational, calm, conversation.
Keep reading...
Show less