If you live in the south, winters aren't unbearably cold, but they can still get pretty uncomfortable at times. If you're further north, you might have more tools to deal with frigid temperatures, but you've also got even colder temperatures to contend with. Regardless of how cold it gets where you live, we can all agree that we'd like to stay warm during the chilly months. Here are some easy ways to combat the cold.
1. Buy a space heater.

This one seems like a no brainer, but it's often overlooked. Older houses don't run very efficiently, even with a new heating unit. This means colder downstairs areas, freezing floors, and draftier rooms. Fortunately, you can combat this by heating up a particularly cold area with a space heater. Your energy bill might take a small hit, but it's worth it for the comfort.
2. Use a heated blanket (or multiple blankets).
Whether you're curling up on the couch for that movie, trying to stay warm at your computer, or going to bed, blankets are always welcome. Pile tons of them on top of your bed to save on the heat at night, or use a heated blanket at the office to stay warm. It really works.
3. Block doorway and window gaps.
Poorly sealed doorways and windows can lead to higher energy bills, cooler temperatures, and draftier homes. Fight this by placing cloth near the gaps, and make sure all gaps are properly caulked. Your home and your bill will thank you.
4. Have a hot drink.
Break out that coffee, tea, and hot chocolate. Seriously, if you're too chilly, nothing warms you up as well as a hot drink. Keep a supply of ingredients around for different hot drinks, and sip something warm on the next cold night.
5. Do housework.
We know, it's not particularly exciting. But staying busy around the house can warm your body enough to avoid being huddled under a million blankets. The bonus? Your house is clean and relaxing when you're done.
6. Use thick curtains.
Thick curtains can help fight poorly insulated windows (which happen often in older houses). We usually only think of thick curtains during the summer, when we're hoping to shut out sunlight for a movie or for afternoon naps. But those thick curtains can work wonders for keeping the warm air inside your house. Try them out.
7. Use a ceiling fan.
Contrary to popular belief, ceiling fans can actually help to warm your home during the winter. If you've got fans, make sure they're running clockwise for cold months. This helps to blow the warm air down and into the room, rather than encouraging it to swirl around the ceiling. You should be able to change the direction with a small switch, usually located near the light bulb sockets. Turn it on low and reap the benefits.
Lady Antebellum
Aug. 18, 2017 02:43PM EST
Lady Antebellum's Hillary Scott is having a baby ... or two!
Keep reading...
Show less
Popular
Aug. 18, 2017 08:45AM EST
Miley Cyrus' new album Younger Now promises to bring Miley Cyrus back to country music. In preparation for the album Miley has softened her image and bought a palatial country home in Nashville signaling that she truly desires to return to the music heritage of her youth. The first single off the album is the title track is a love letter written to country fans defending her past and laying out a hope for her future.
Keep reading...
Show less
Taylor Swift's Web site is blank. Her Twitter profile exists, but there's no profile picture-- same goes for Facebook. Don't get me started on her Instagram-- she deleted all of the photos.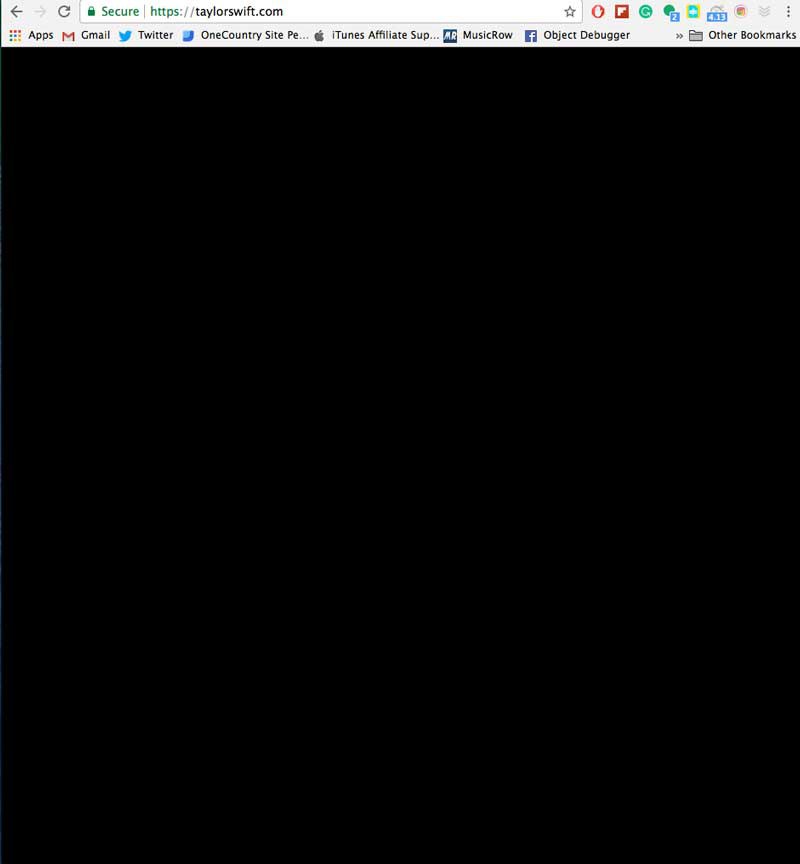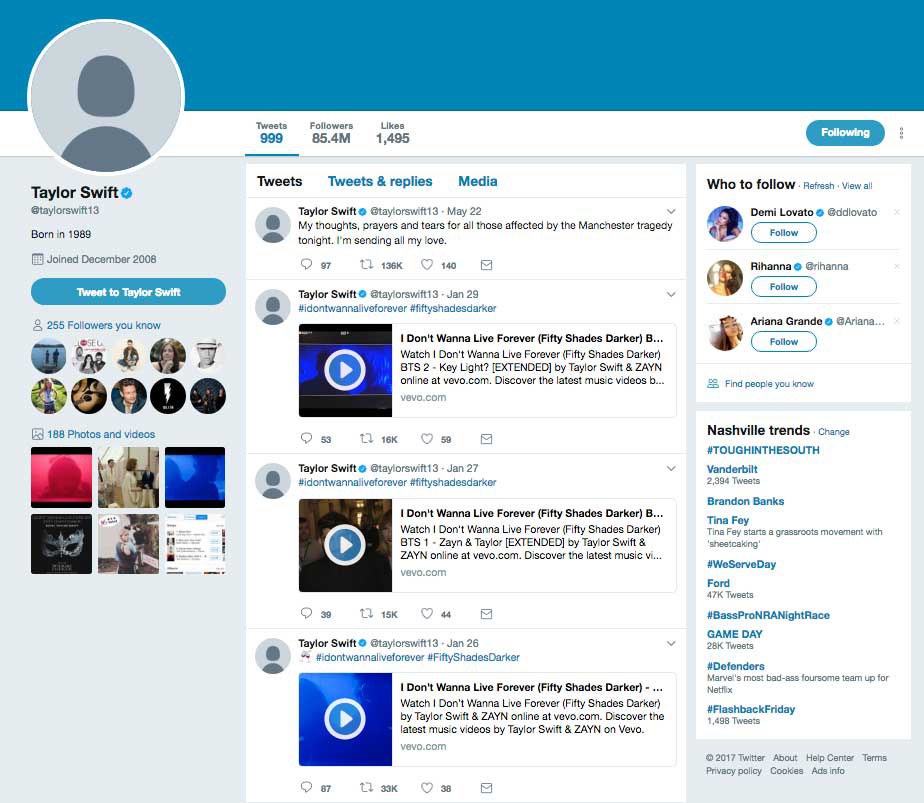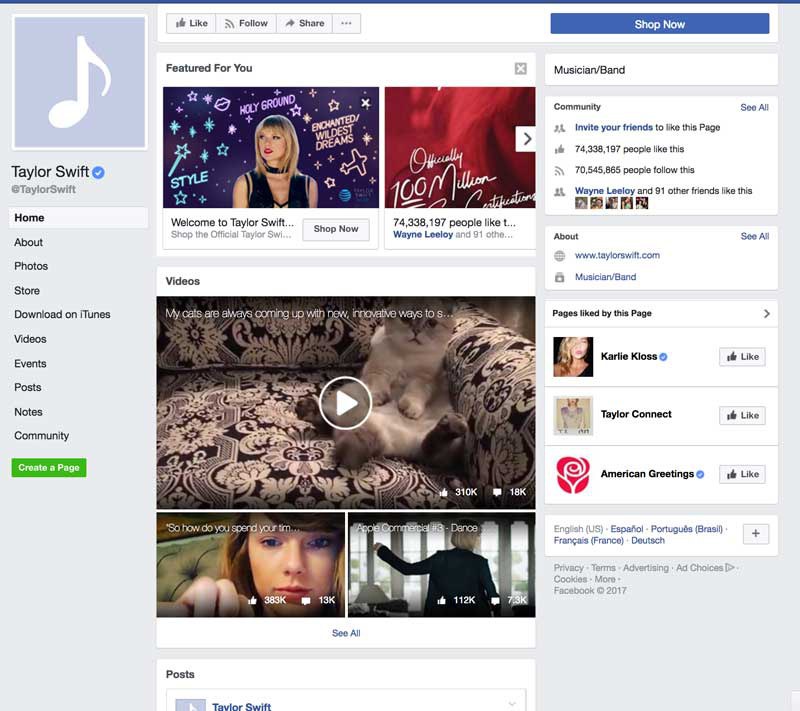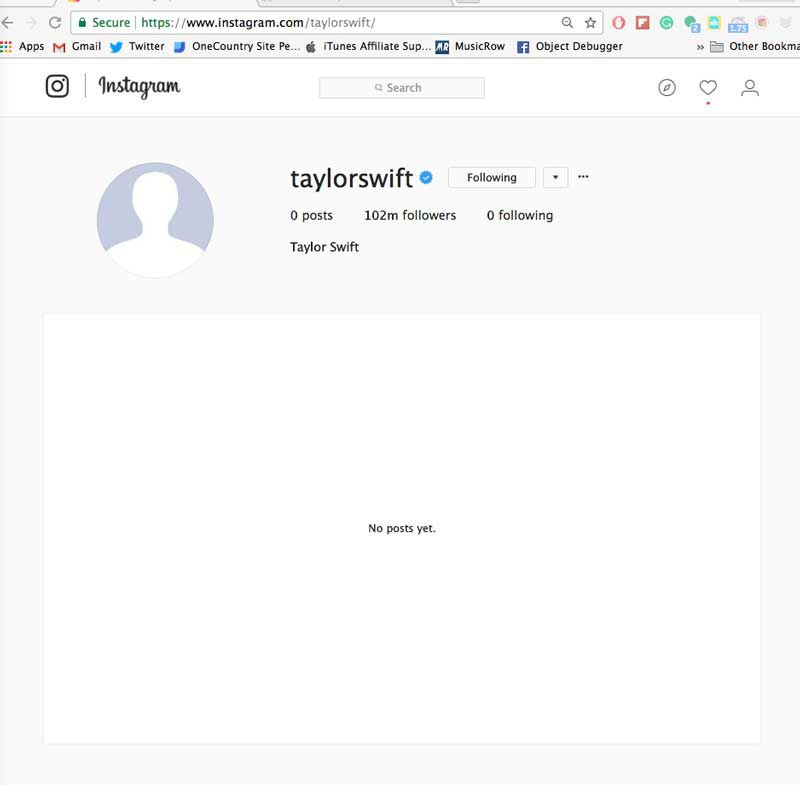 Just days ago Swift won her sexual assault case against a Denver DJ who groped her before a 2013 concert. Before that, we saw Swift in February during her only scheduled concert of the year. There was a brief commotion over the possibility of her being carried out of her New York City apartment in a suitcase and she supposedly has a new boyfriend, but really-- Swift has been totally off-the-grid.
Swift hasn't tweeted since May and her few Instagram posts this year were about new music from friends.
But, now a total blackout of her online existence? It can only mean one thing-- she's about to shut it down, only to bring it back to life like never before.
Forget everything you thought you knew about Swift because this is going to be epic.
Popular
Aug. 17, 2017 09:05AM EST
Kelsea Ballerini knows what's up. Not only has she become a massive country music star in the last couple of years, she's also becoming known for her down-to-earth advice and very approachable vibe. A couple of years ago, people started comparing her legs to Carrie Underwood's-- a compliment for the ages, sure. But, when asked her workout routine she just said she walks her dog and tries to go easy on the chicken tenders every now and then. (Results definitely not guaranteed.)
When it comes to beauty advice, Kelsea's not trying to talk about some product you can only buy in France under a bridge from someone who once walked past Gwyneth Paltrow-- she's throwing out real helpful advice.
Kelsea told the Grand Ole Opry that it's all about washing your face-- simple, yet effective.
But, really, she started slinging knowledge when she shared some advice from her mom, "My mom told me when I was younger... you either play up the eyes or the lip, but you can't do both because you'd look crazy."
This is the type of advice that should hang on the walls of middle schools everywhere-- kind of like the "hang in there" cat poster.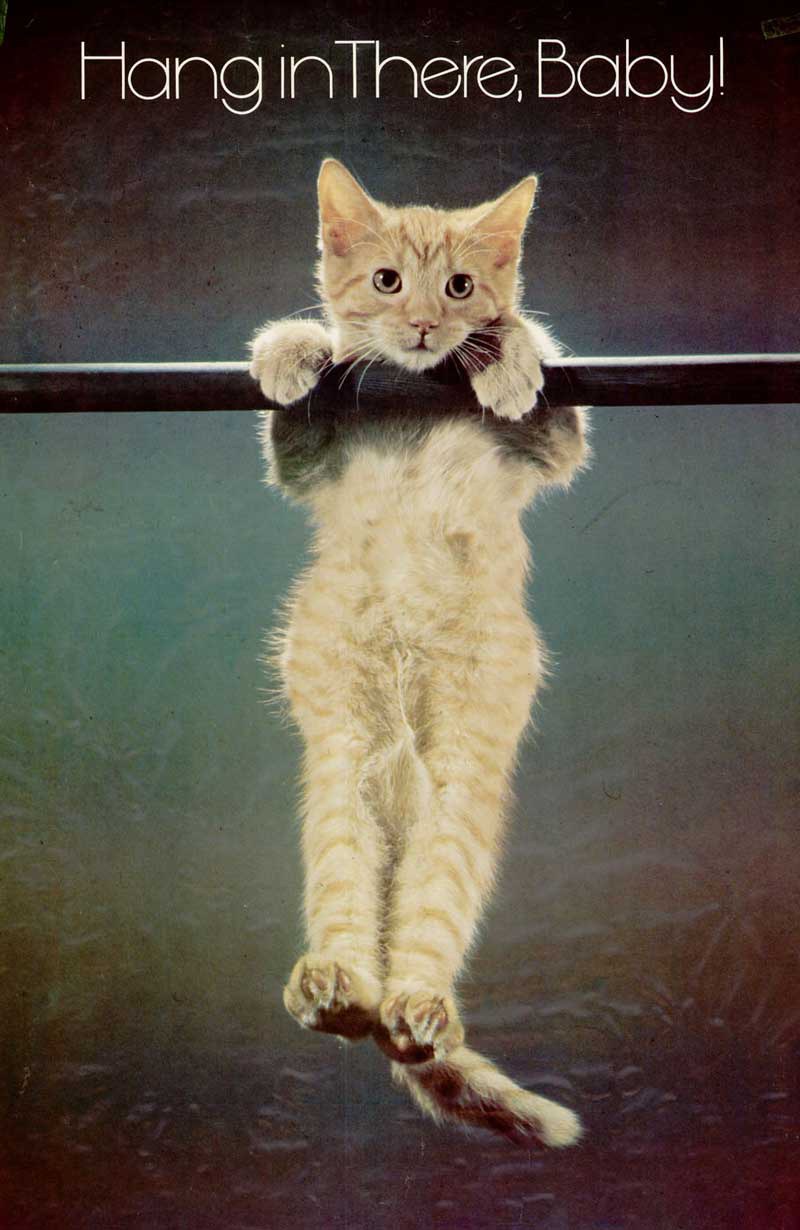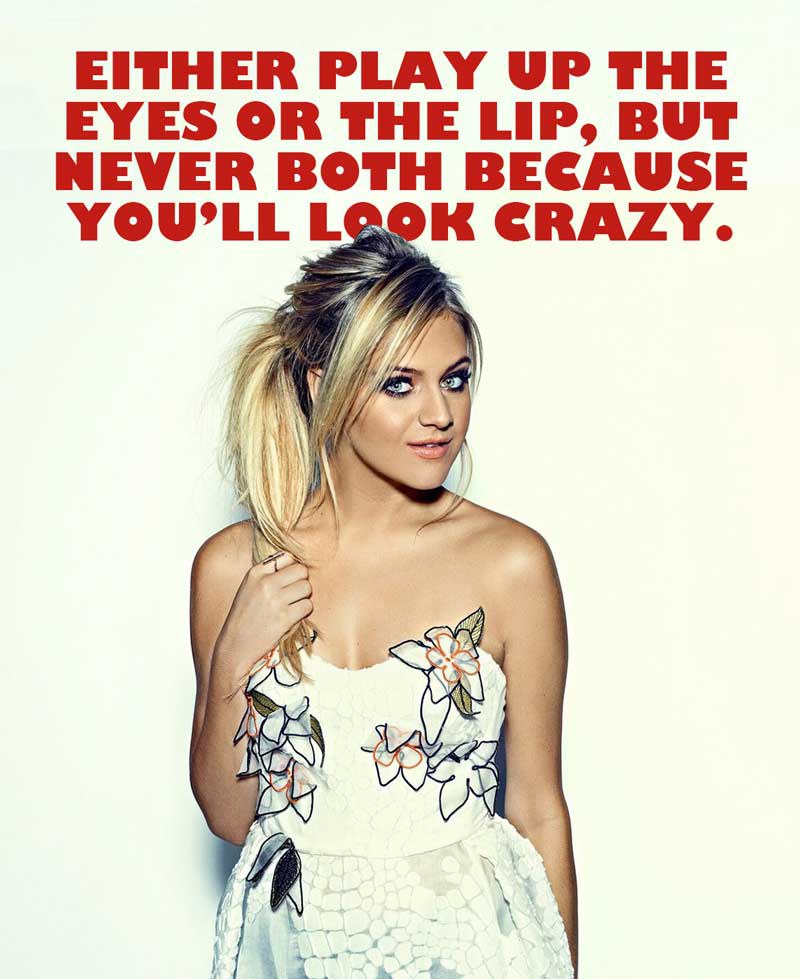 Jason Aldean
Aug. 18, 2017 10:45AM EST
Keep reading...
Show less
Everywhere you turn these days there is excitement for the solar eclipse. I can't blame people either. A total solar eclipse is a once-in-a-generation event so unique that people take vacations and travel oversees to catch them. But with all the buzz about the solar event, a lot of us still don't know exactly what it is. So who better to educate us that 8 year-old genius and Global Science Ambassador Romanieo Golphin, Jr?
Keep reading...
Show less
Kip Moore doesn't usually record songs he didn't write. But once you hear "The Bull," you'll immediately understand why he chose to perform this outside song.
Keep reading...
Show less
Jimmy Kimmel recently spoke out against white supremacy during a late night monologue and upset a lot of people. Our publishing of said monologue created the same effect. Instead of going at his detractors with bared teeth, Kimmel simply read their thoughts out loud on air while blurring out their names, noting where they were right, and where they erred. If there's one thing that can begin to heal our differences it's a rational, calm, conversation.
Keep reading...
Show less