Steve Madden is Selling Those Awful Platform Slides Again
Say it ain't so.
Steve Madden has re-released the SLINKY, giving young ladies the opportunity re-live awkward years they never endured during the mid-90s. Also, the re-release gives ladies of a certain age the chance to get back to the real glory days of dressing like a conservative Spice Girl headed to work at an accounting firm.
---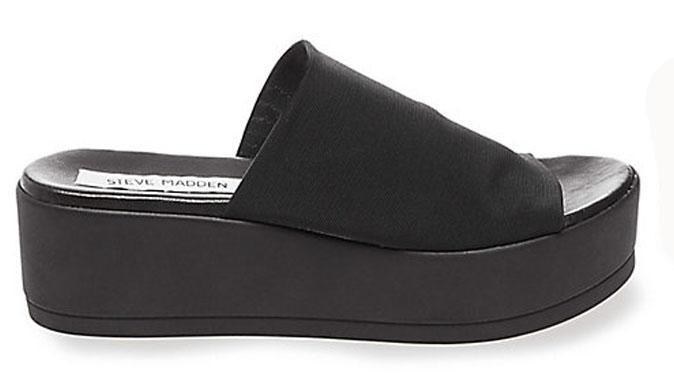 Steve Madden
Or as SteveMadden.com says, "Relive your best '90s looks with SLINKY! This throwback favorite slide, featuring a flatform sole and stretchy upper, is back and has never looked better — a must-have shoe for longtime SM girls!"
Right now, the classics are retailing at $69.95 online or for just under $3 at your local thrift store.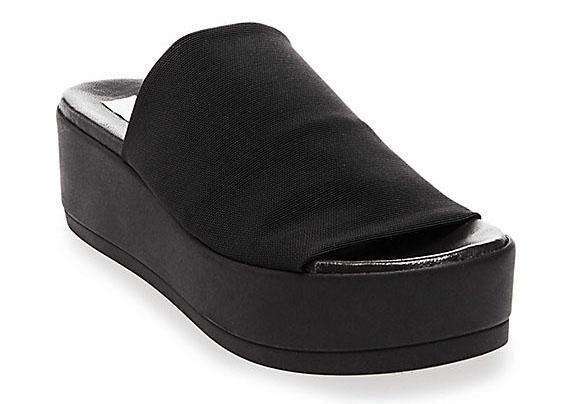 Steve Madden
Keep reading...
Show less
Jun. 27, 2017 05:13PM EST
Chances are, if Luke Bryan asked to borrow your phone, you'd let him borrow it. Even if he was on stage in front of thousands of people. And chances are, unlike when you let other people borrow your phone, you wouldn't hand it over and say, "don't scroll left!" or "don't look at my texts." This is what happened to a fan when she let Luke borrow her phone on stage during a recent show.
Keep reading...
Show less
When I think of the 4th of July, I usually think of the John Adams' letter to his wife Abigail, "The Second Day of July 1776, will be the most memorable Epocha, in the History of America.I am apt to believe that it will be celebrated, by succeeding Generations, as the great anniversary Festival. It ought to be commemorated, as the Day of Deliverance by solemn Acts of Devotion to God Almighty. It ought to be solemnized with Pomp and Parade, with Shews, Games, Sports, Guns, Bells, Bonfires and Illuminations from one End of this Continent to the other from this Time forward forever more."
Keep reading...
Show less
So you split your time living in tour buses and a treehouse and you want to keep your body tuned up and in great shape. You've clicked on the right article! Here's a little routine inspired by the boys of Florida Georgia Line themselves guaranteed to keep you in great shape and great spirits.
Keep reading...
Show less
Britney Spears and I are basically the same age. I've watched her through all of her various stages of life and have never rooted against her when she was at her lowest, but even when she was at her peak I never actually thought she was singing.
Keep reading...
Show less
Keep reading...
Show less
Covering Whitney Houston is a tall order. Covering Whitney Houston if you're a man is even taller. But, don't tell Johnny Manuel that, because his "America's Got Talent" audition was totally out of this world.
Keep reading...
Show less
Michael Ray has a soft spot in his heart for dogs, particularly those looking for a good home. Thanks to to Miranda Lambert, Ray found another dog that needed a good home while playing a concert and adopted her right then and there.
Keep reading...
Show less
© 2017 One Country. All Rights Reserved.