© 2017 One Country. All Rights Reserved.
Jan. 11, 2017 03:06PM EST
Remember that time Taylor Swift was her childhood best friend's maid of honor and the Internet freaked out?
Well, move over, Taylor, because President Barack Obama was recently a groomsman to his longtime friend and aide Marvin Nicholson. President Obama, of course, was still second in charge to the mother of the bride.
Nicholson wed Helen Pajcic at a private home in Jacksonville, Florida, where Secretary of State John Kerry presided over the vows.
Like, what?
Do you think they made him rent a tux? Did he have steak or chicken? Did he dance with the bridesmaids?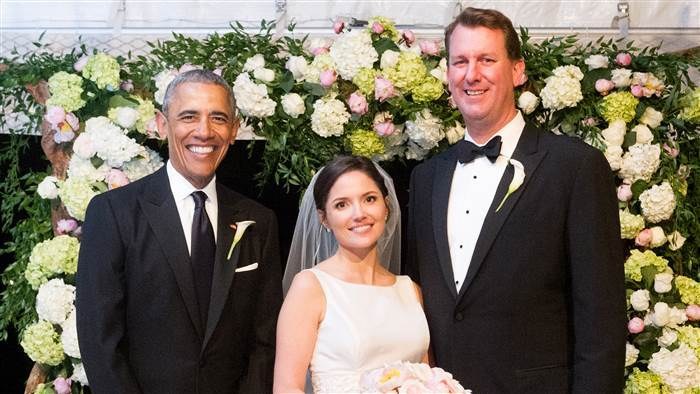 Chris Torres / 6 of Four Photography
Nov. 23, 2016 11:35AM EST
To quickly sum it up: only Ellen DeGeneres could pull this off.
Before the ceremony, during which President Barack Obama presented DeGeneres and 20 other artists, athletes, activists the Presidential Medal of Freedom, DeGeneres shared a photo of her sitting outside alone on a bench saying, "They haven't let me in to the White House yet because I forgot my ID. #NotJoking#PresidentialMedalOfFreedom."
Eventually, DeGeneres got in and was presented the highest honor a civilian can receive, recognizing her extraordinary contributions to world peace, culture, and other national interests.
Of course, before the ceremony, she led the other honorees in the Mannequin Challenge.
When it was finally time for DeGeneres to receive her medal she was clearly emotional, which made just about everyone else emotional as we were reminded to "just keep swimming."

Get One Country in your inbox