© 2017 One Country. All Rights Reserved.
Apr. 06, 2017 04:01PM EST
Kids these days.
In my day, we just asked a girl to prom and she always said, "No! Gross, get away from me!" Now it's a movie production-- it's Ryan Gosling and Hollywood. It's vegan iPhones and "can I be viral yet?" How can a lady turn that down?
For example, Jacob- the kid who recorded a song, recreated the opening of "La La Land," and is asking Emma Stone to prom.
Jacob, bud, you're making your friends look bad. They could only afford flowers, balloons, and a sincere handwritten card to ask their crushes to prom, the poor peasants. And think about this, how many girls in the video would love to go to prom with you. There's at least one. You know, the girl who helped you make this video and got her friends to be extras in it. Ask her, son. She's the one you're looking for.
If Emma Stone says no, I blame this guy.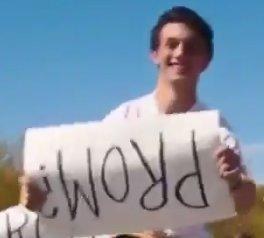 Bah! Kids these days.
Mar. 23, 2017 07:11PM EST
You may remember that this year's Oscars ceremony ended with a real bang in the form of "La La Land" spending close to 2 minutes on stage accepting the award for Best Picture, that they didn't win.
And you may remember that one of the stars from "La La Land," Ryan Gosling, just kind of stood to the side and giggled throughout the ordeal.
In an interview with Entertainment Weekly, Gosling finally shared why he had the giggles-- he was just glad no one died.
What really was happening as I was watching, it was surreal anyway, I was watching people start to have this panicked reaction in the crowd and guys were coming on with headsets and I felt like someone had been hurt.

I thought there was some kind of medical situation, and I had this worst-case scenario playing out in my head. And then I just heard Moonlight won and I was so relieved that I started laughing.
Truthfully, I was also so thrilled that Moonlight won. I know the director [Barry Jenkins] … I've worked with them before. It's such a groundbreaking film, made for a million dollars, and incredible achievement and I'm so happy for them that they were being recognized.

And that's that.
Feb. 27, 2017 05:29PM EST
For the most part, the Oscars were pretty low-key this year. No major political protests. No one threw anything or cussed on stage. And honestly, no one looked terrible. For the most part.
13 Can't Miss Looks from the 2017 Oscars:
1. Keith Urban served as support for Nicole Kidman and the two looked as glowing as ever.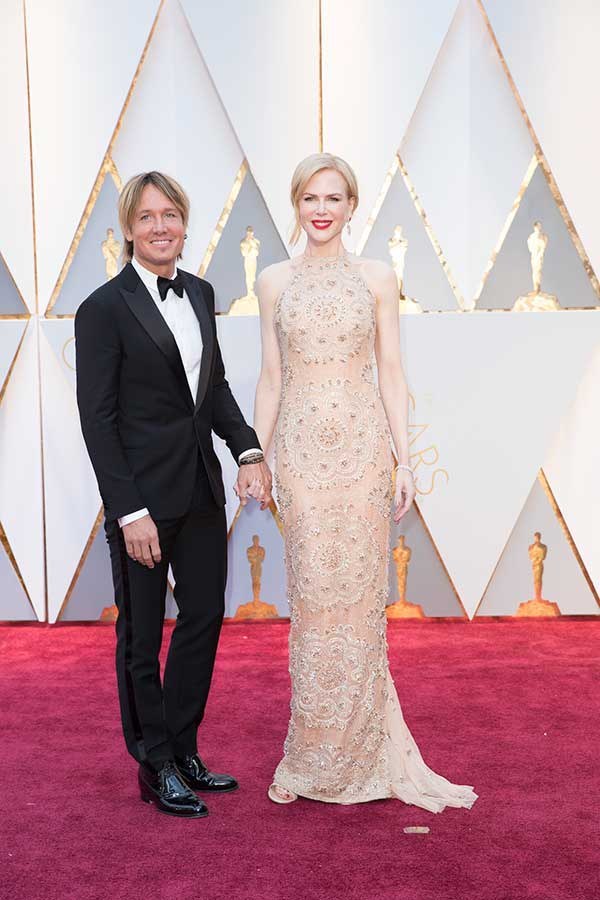 2. Dev Patel brought his super cute and super excited mom as his date.
[EHG6JK1488215553]
3. Mark Rylance wore this hat for some reason.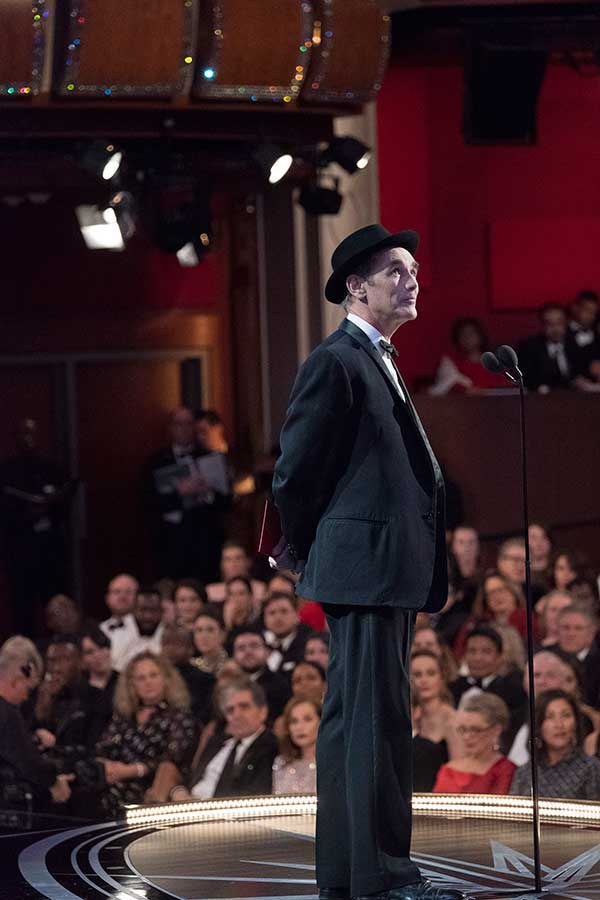 4. Karlie Kloss is a supermodel. A real one.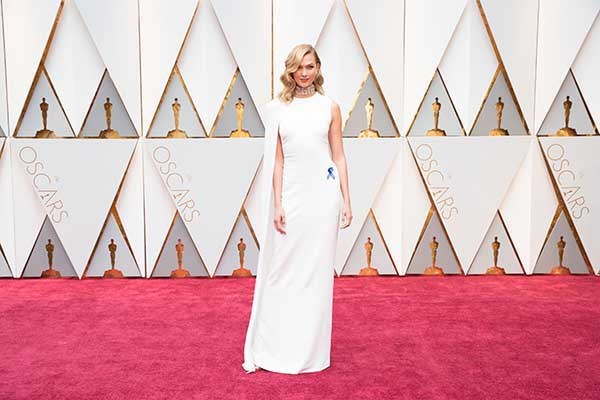 5. Jackie Chan walked the carpet with two stuffed pandas. It was for a good cause and all, but the pandas outfits were terrible-- one was wearing carpenter jeans and one had on sparkly Ugg boots.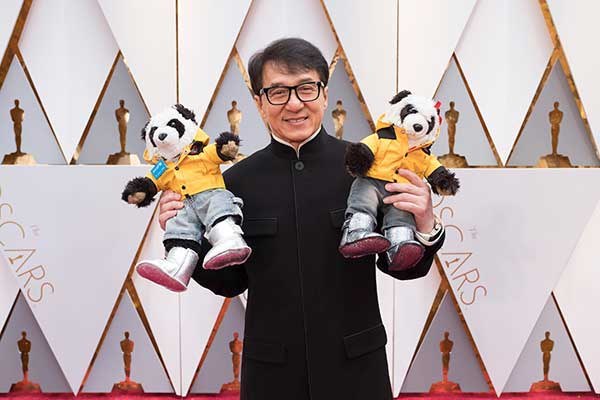 6. Ben Affleck and Matt Damon are still BFFs and they still look good together, too.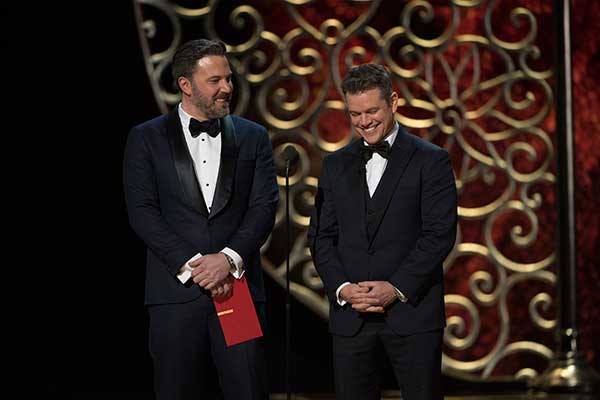 7. If Chrissy Teigen and John Legend don't walk every awards show red carpet for the rest of their lives-- I'm not going to tune-in.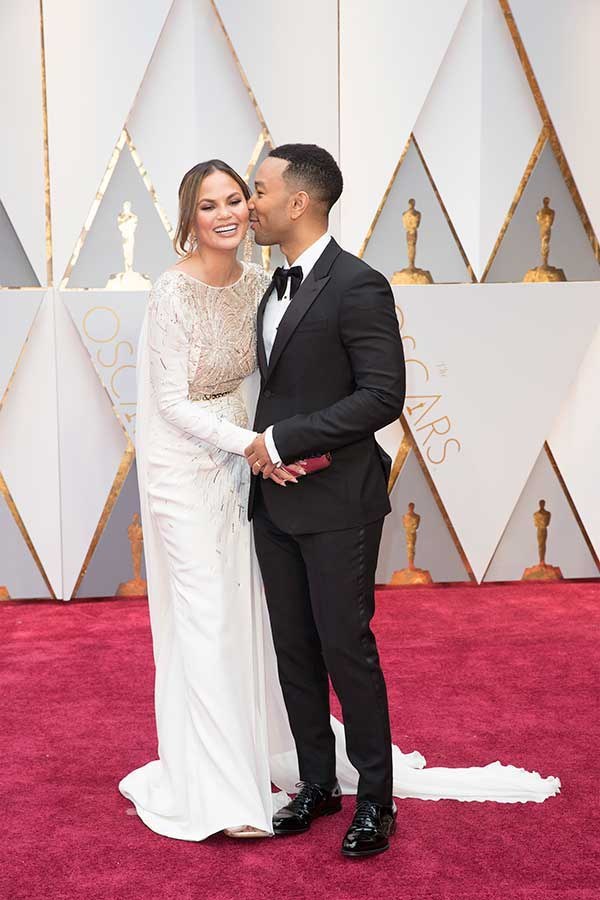 8. Ryan Gosling borrowed a tuxedo shirt from his dad.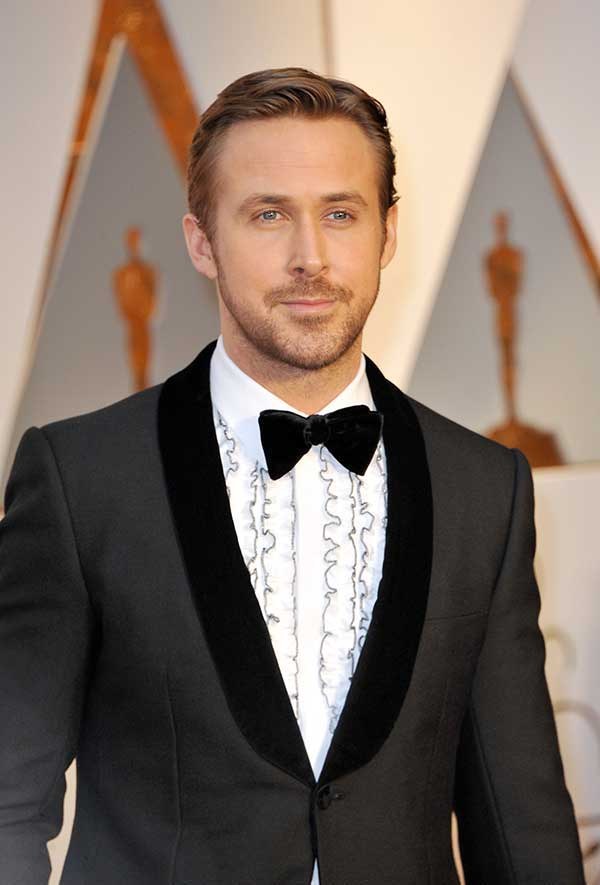 9. The auditors got to walk the red carpet for probably the last time ever.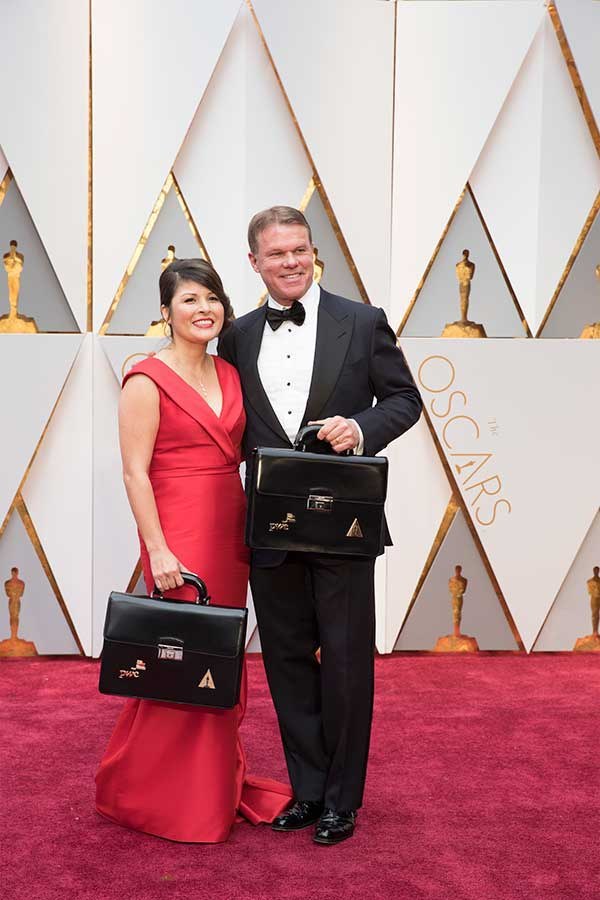 10. Halle Berry went big (hair).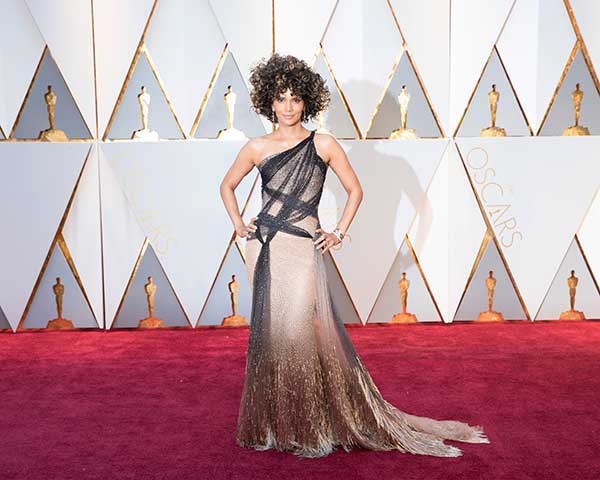 11. Lin-Manuel Miranda also brought his mom to the Oscars, but more importantly-- he told E! he got his tux at the same place he got his tux for his prom in 1998.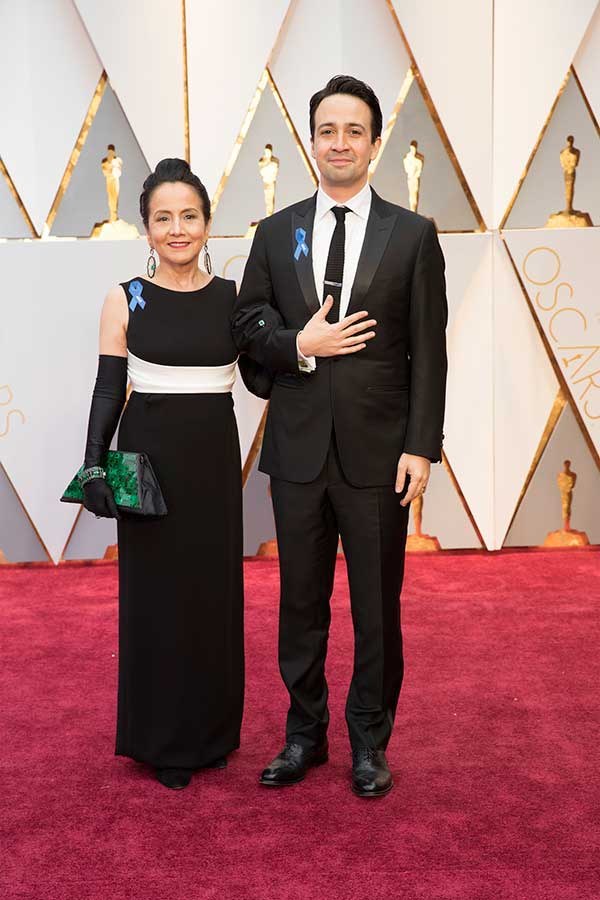 12. Sunny Pawar was the cutest person there.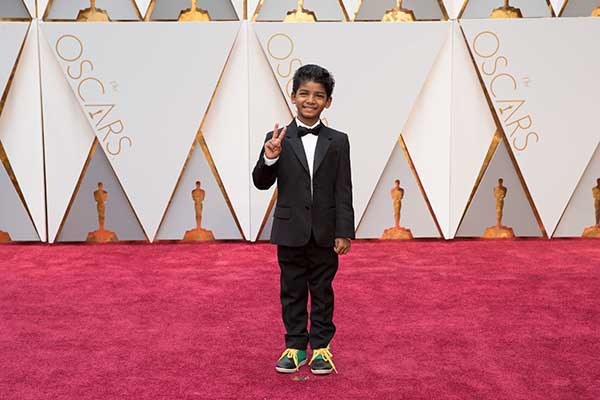 13. Casey Affleck still hasn't shaved or cut his hair. Stark contrast to old Hollywood Leonardo DiCaprio who won Best Actor last year.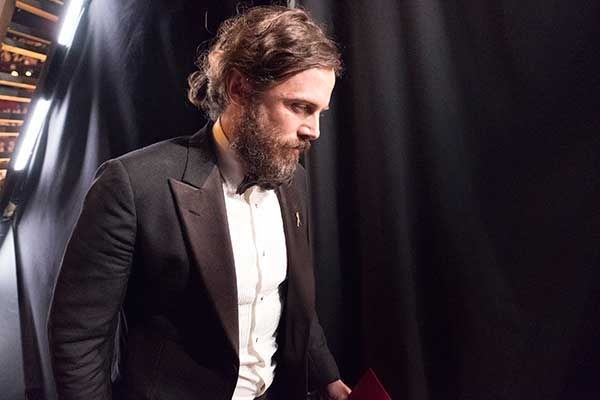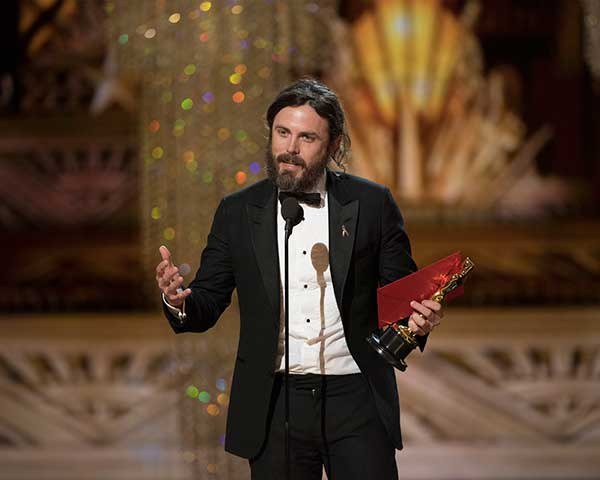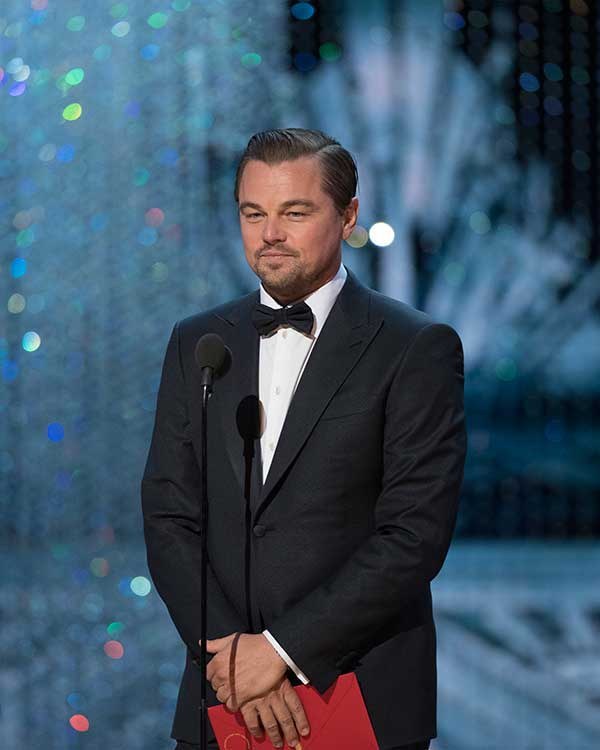 Feb. 27, 2017 05:27PM EST
In case you missed it (and if you did, how?), the wrong Best Picture winner was announced at the 2017 Academy Awards.
What happened was -- Warren Beatty was handed the Actress in a Leading Role envelope, instead of the Best Picture envelope.
When Warren noticed an issue with the card, he paused (most people assumed it was for dramatic effect) and handed it over to his "Bonnie and Clyde" co-star Faye Dunaway, who simply went with it read off the movie title she saw -- "La La Land."
Here's proof:
After realizing the mistake, Warren made a second announcement saying, "I opened the envelope and it said, 'Emma Stone, 'La La Land.'' That's why I took such a long look at Faye and at you, I wasn't trying to be funny."
Long and short of it -- Warren Beatty is innocent.
Anywho, the mix-up triggered an onslaught of reactions from fans, viewers and, of course, the stars who were in attendance.
Here are some of the best reactions.
11 Celebrity Audience Reactions That Perfectly Summarize the Best Picture Fiasco:
1. Meryl Streep

2. Damien Chazelle
3. Trevante Rhodes
4. Octavia Spencer
5. Samuel L. Jackson
6. Taraji P. Henson
7. Taraji P. Henson (Again)
8. Emma Stone
9. Ryan Gosling
10. Barry Jenkins
11. All of These People
Here's the full moment... incase you missed it.

Get One Country in your inbox