© 2017 One Country. All Rights Reserved.
Apr. 14, 2017 01:51PM EST
Of all the things in the world that Garth Brooks loves and adores the most, Trisha Yearwood is at the top of the list. You'd think he would be into having two of Mrs. Yearwood in the world, but nope-- there's only one, he shared on Instagram during an evening at Madam Tussauds in Nashville.
Trisha was the final celebrity to get one-on-one time with double and she dressed for the occasion. Or maybe Trisha2 dressed like her? Hard to tell.
Trisha also served as the official ribbon cutter for the grand opening.
Mar. 09, 2017 04:29PM EST
Just when you think Garth Brooks has a limit on his sweetness, a recent interview with "The Insider" proves otherwise.
When asked about his proposal to Mrs. Yearwood, Garth immediately teared up and shared, "Her dad was there and her mother was there and it was big,. My father was there [too] so it was cool."
And then, he really turned it on, "I love that woman. And every day, when I think about how much I thought I loved her, phew! Not compared to today."
Feb. 15, 2017 06:23PM EST
Feb. 08, 2017 11:03AM EST
Maybe it's my age, but I've never really thought of Garth Brooks as a real hottie, you know? I've met him, been to multiple shows, still have several tapes of his and DVR "Trisha's Southern Kitchen," so I'm a real fan.
Anyway, this beard of his is kind of making me rethink this whole Garth Brooks isn't a hottie stance though, right? I mean, he still needs to ditch the Buddy Lee carpenter jeans. Garth did say Trisha wants him to keep it during a Facebook Live, where he also shared a few older pictures of himself rockin' the facial hair.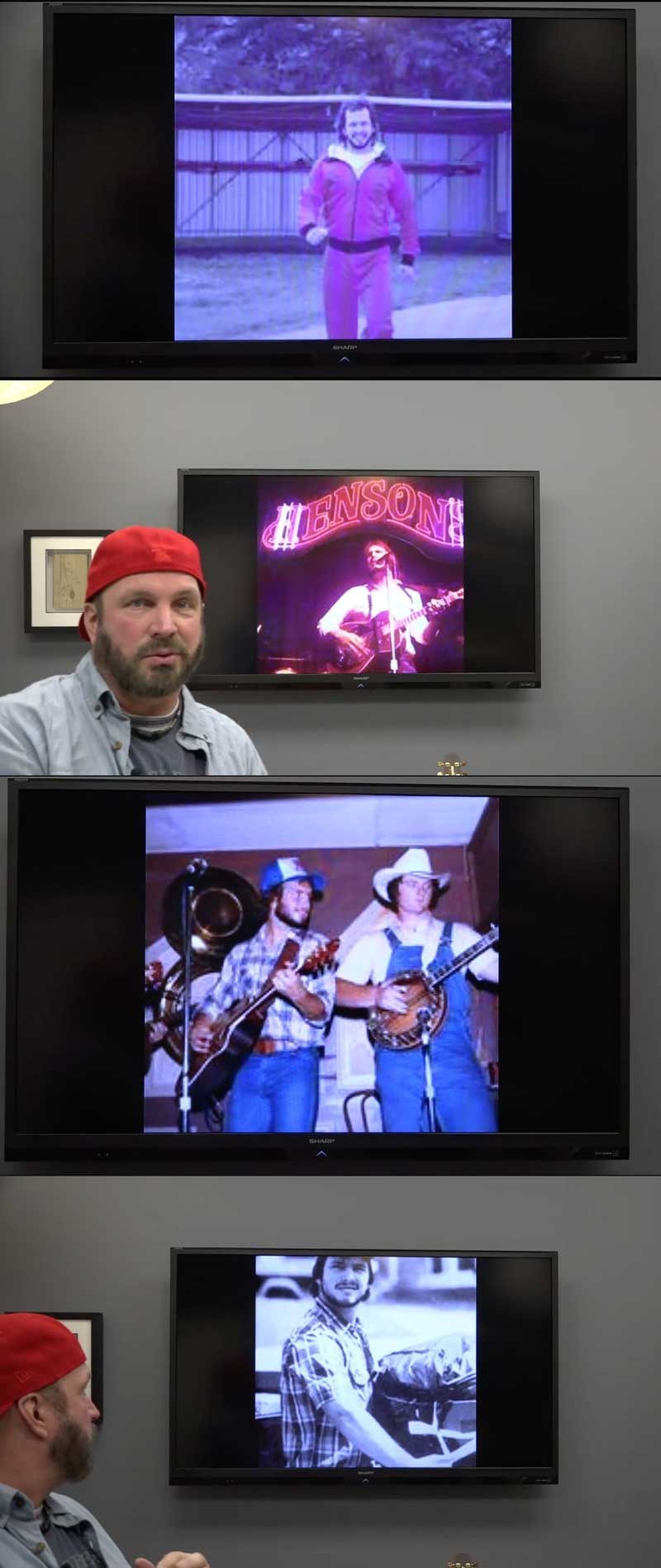 Look out, Sam Hunt! Garth is rockin' a beard and a flat bill.
Do beards make all guys really good looking?
Still dresses like a dad, but he's now the reigning CMA Entertainer of the Year with a beard.

Get One Country in your inbox