10 At Home Workouts You Should Do Every Day For The Perfect Body
We get it. Working out is hard. Getting to the gym is even more difficult, and the process of getting ready and actually leaving your warm house for the gym might have already derailed some of your fitness plans for the new year. Fortunately, you don't have to leave your house, or pay expensive gym membership dues for a good body.
These 10 exercises can all be done with your own body weight or easy to find equipment, and you don't need a gym, a large space, or any workout equipment to do them. The best part? They'll work you from head to toe, and they don't cost a dime. Check them out and be well on your way to a great body in the new year.
---
10 Workouts You Should Do For The Perfect Body:

1. Lunges

Remember dreading these in gym class? You might have hated them, but nothing's better for building toned muscle in your quads. Whether you do these forward or backward, in place, or back and forth on your living room floor, your legs will be shaking by the time you're done with these. And let's face it, when aren't you stooping down to pick something up or clean something your kids made a mess of?
2. Squats
Much like lunges, squats are a biomechanically friendly candidate for building muscles. We squat all the time, whether we're trying to get that cell phone charger to stay still, or simply trying to figure out what's still in that vegetable bin in the fridge. Done correctly, squats can build your quads and glutes among other things. And who doesn't want a better butt?
3. Pull Ups
We would be remiss to ignore the classic pull up. These are perfect for building chest muscles, triceps, and other muscles involved in the pulling process. You might not have to pull yourself up much in your day to day life, but when you finally do have to, you'll be wishing you'd done more of these. Start knocking these out to get rid of those flabby wings.
4. Jumping Jacks
Jumping jacks certainly won't give you a bodybuilder's body, but they're important for waking up our sedentary bodies. Feet coddled by shoes and carpet need a bit of a jolt to get them going, and the plyometrics involved in jumping jacks can do just that. Plus, these can even be considered a form of cardio.
5. Glute Bridges
Summer will be here eventually, and who wants to be without a great butt? Work your way to one by doing glute bridges, focusing on bringing your belly button up to the ceiling. If you feel a burn in your buttocks, you're doing it right. These also work to strengthen your core, which will help you with almost every task imaginable.
6. Push Ups
Regardless of what form they take, push ups are some of the best exercises for our often neglected arms. Stronger arms mean easier groceries, fewer jars you can't open, and lighter kids. So let the push ups begin.
7. Stair Climbs
Always, always, always take the stairs. There's no excuse not to. Stairs can help to burn extra calories and will help your legs stay young and ready to move. Whether you take the stairs instead of the escalator at the shopping mall, or actually integrate these into your daily workout routine, these are great for building functional muscle.
8. Box Jumping
Pick a box or surface that requires a pretty big jump to get to, and go to town. The more explosive your jump, the better. This plyometric exercise will leave you hurting the next day, so be careful! Still, nothing's better for building up muscle in your legs.
9. Planks (Side and normal)
Planks were another dreaded gym exercise, but they're a great, low impact way to have the abs you've always dreamt of. Do them traditionally, or, for an added challenge, take away a foot or hand, or do them sideways.
10. Hanging Leg Raises
We've finally found a use for the swingset in the backyard. Whether you've got an over the door fitness bar or you really are relegated to using a swingset in the backyard, this exercise is pretty easy to understand, once you've got a surface to go from. Simply hang on to the bar, keeping your back straight, and bring your straight legs up to your chest. Easy to understand, but hard to pull off. This one is great for your abs, arms, and grip strength.
Lady Antebellum
Aug. 18, 2017 02:43PM EST
Lady Antebellum's Hillary Scott is having a baby ... or two!
Keep reading...
Show less
Popular
Aug. 18, 2017 08:45AM EST
Miley Cyrus' new album Younger Now promises to bring Miley Cyrus back to country music. In preparation for the album Miley has softened her image and bought a palatial country home in Nashville signaling that she truly desires to return to the music heritage of her youth. The first single off the album is the title track is a love letter written to country fans defending her past and laying out a hope for her future.
Keep reading...
Show less
Taylor Swift's Web site is blank. Her Twitter profile exists, but there's no profile picture-- same goes for Facebook. Don't get me started on her Instagram-- she deleted all of the photos.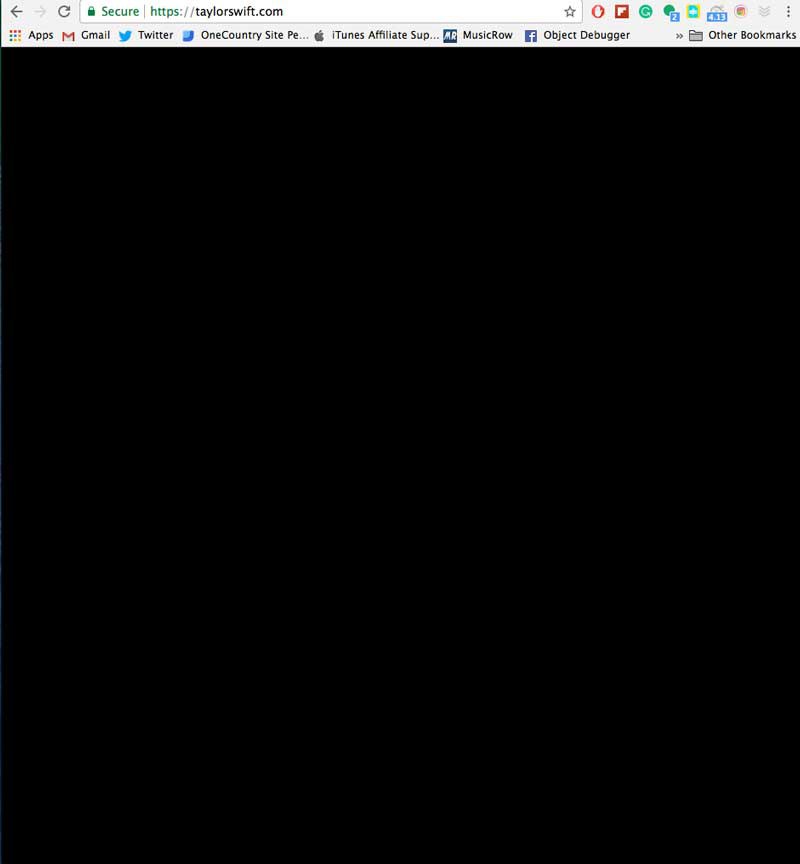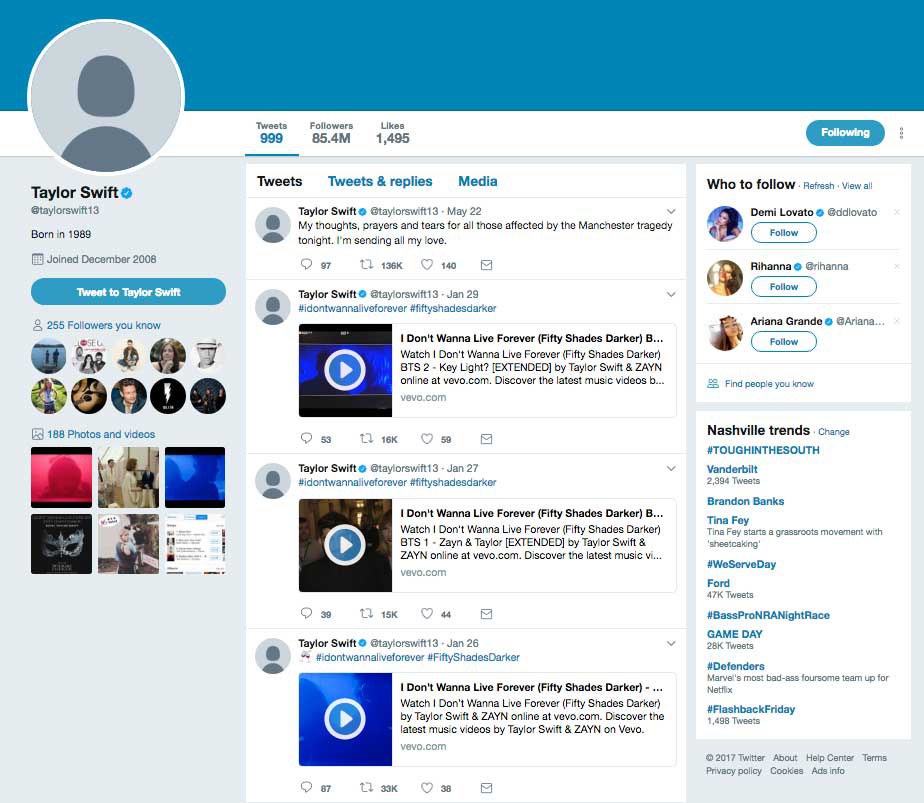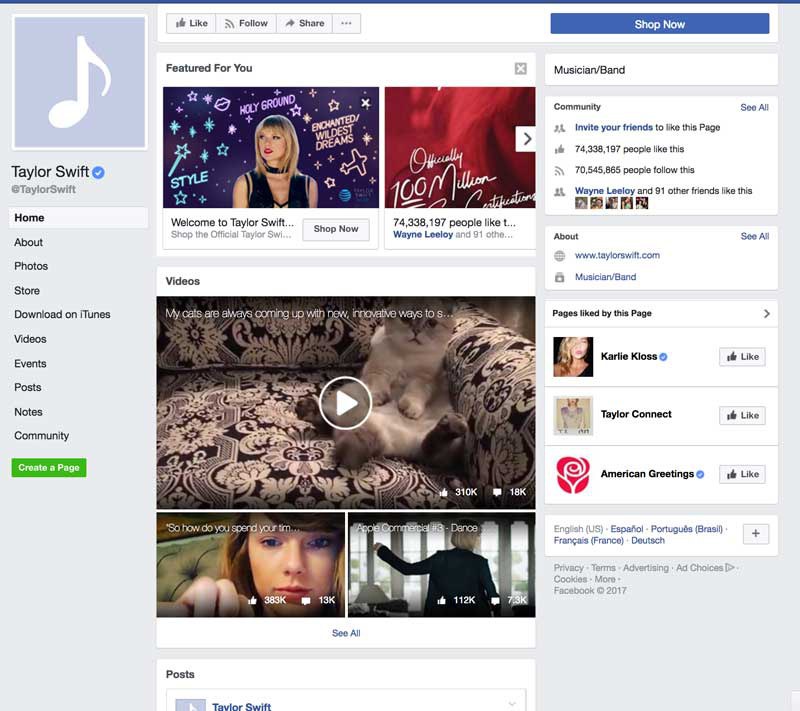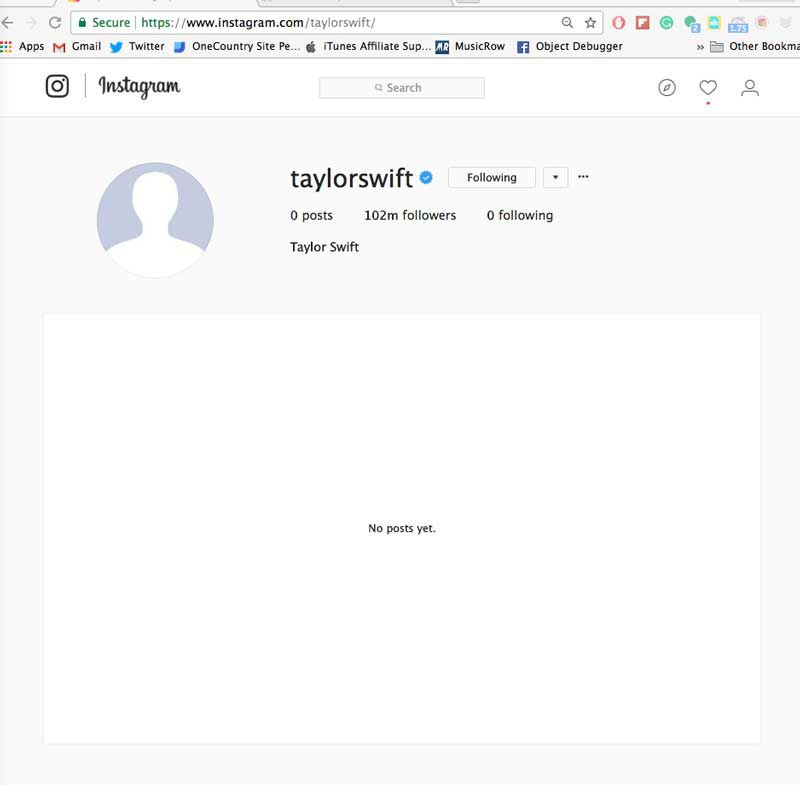 Just days ago Swift won her sexual assault case against a Denver DJ who groped her before a 2013 concert. Before that, we saw Swift in February during her only scheduled concert of the year. There was a brief commotion over the possibility of her being carried out of her New York City apartment in a suitcase and she supposedly has a new boyfriend, but really-- Swift has been totally off-the-grid.
Swift hasn't tweeted since May and her few Instagram posts this year were about new music from friends.
But, now a total blackout of her online existence? It can only mean one thing-- she's about to shut it down, only to bring it back to life like never before.
Forget everything you thought you knew about Swift because this is going to be epic.
Popular
Aug. 17, 2017 09:05AM EST
Kelsea Ballerini knows what's up. Not only has she become a massive country music star in the last couple of years, she's also becoming known for her down-to-earth advice and very approachable vibe. A couple of years ago, people started comparing her legs to Carrie Underwood's-- a compliment for the ages, sure. But, when asked her workout routine she just said she walks her dog and tries to go easy on the chicken tenders every now and then. (Results definitely not guaranteed.)
When it comes to beauty advice, Kelsea's not trying to talk about some product you can only buy in France under a bridge from someone who once walked past Gwyneth Paltrow-- she's throwing out real helpful advice.
Kelsea told the Grand Ole Opry that it's all about washing your face-- simple, yet effective.
But, really, she started slinging knowledge when she shared some advice from her mom, "My mom told me when I was younger... you either play up the eyes or the lip, but you can't do both because you'd look crazy."
This is the type of advice that should hang on the walls of middle schools everywhere-- kind of like the "hang in there" cat poster.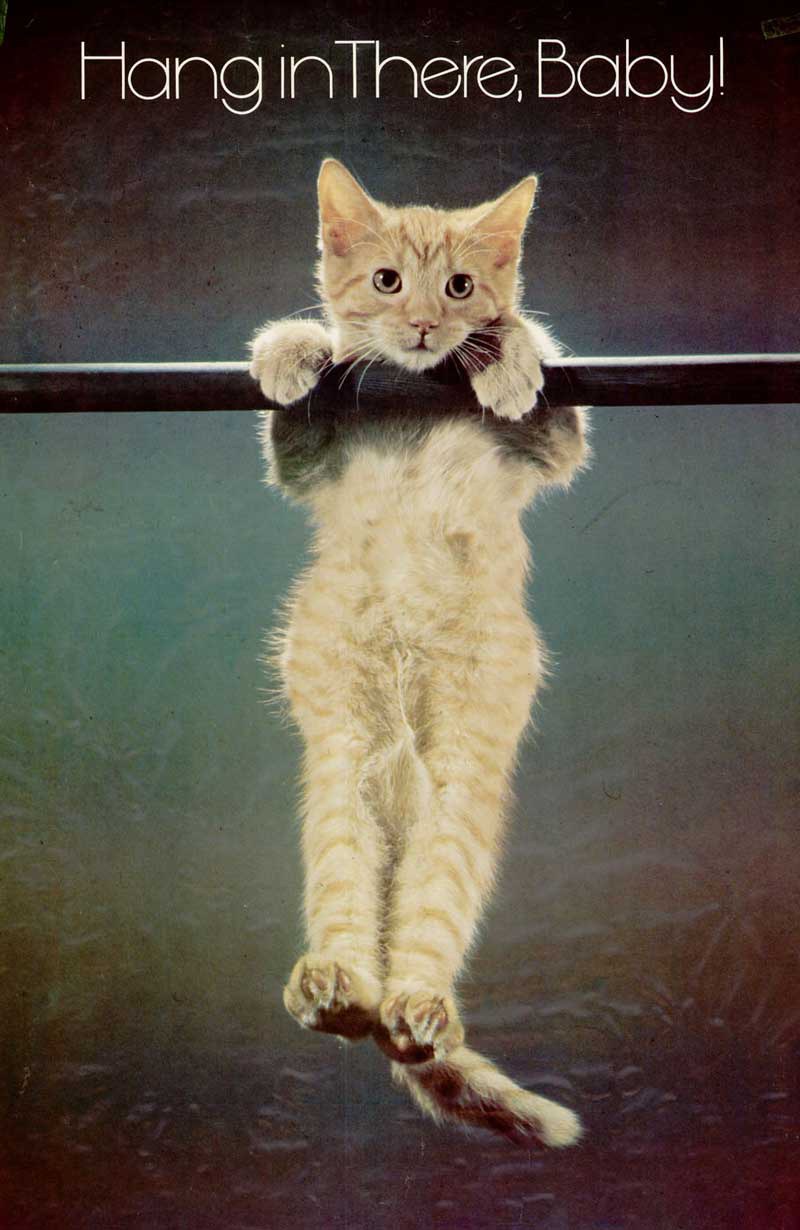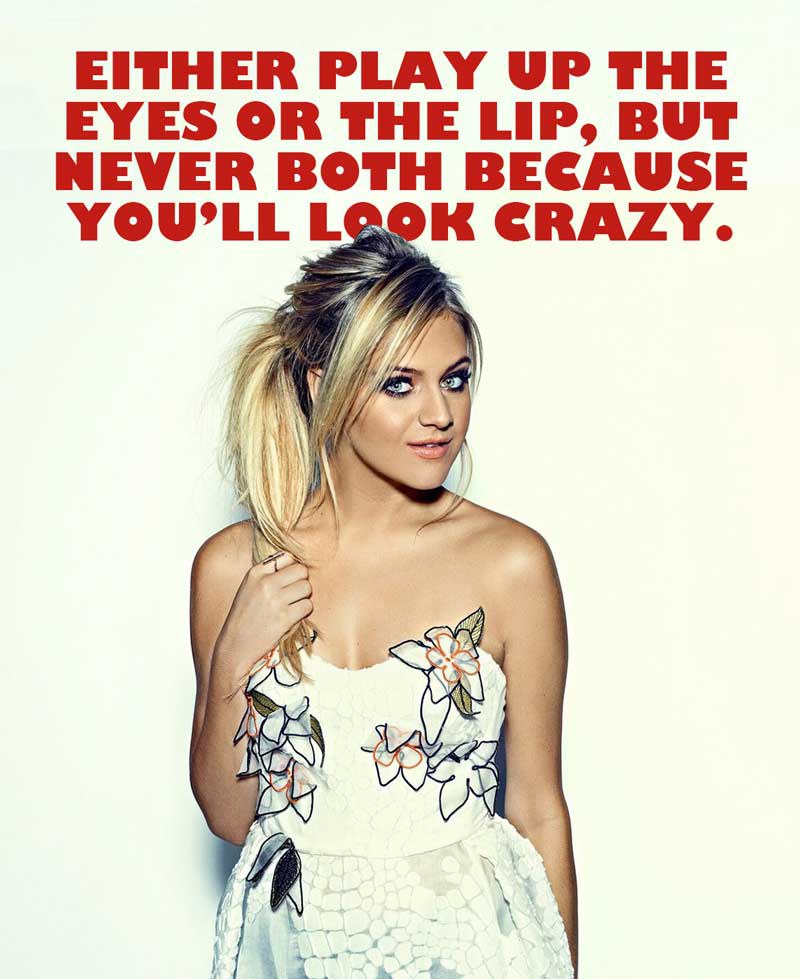 Jason Aldean
Aug. 18, 2017 10:45AM EST
Keep reading...
Show less
Everywhere you turn these days there is excitement for the solar eclipse. I can't blame people either. A total solar eclipse is a once-in-a-generation event so unique that people take vacations and travel oversees to catch them. But with all the buzz about the solar event, a lot of us still don't know exactly what it is. So who better to educate us that 8 year-old genius and Global Science Ambassador Romanieo Golphin, Jr?
Keep reading...
Show less
Kip Moore doesn't usually record songs he didn't write. But once you hear "The Bull," you'll immediately understand why he chose to perform this outside song.
Keep reading...
Show less
Jimmy Kimmel recently spoke out against white supremacy during a late night monologue and upset a lot of people. Our publishing of said monologue created the same effect. Instead of going at his detractors with bared teeth, Kimmel simply read their thoughts out loud on air while blurring out their names, noting where they were right, and where they erred. If there's one thing that can begin to heal our differences it's a rational, calm, conversation.
Keep reading...
Show less