Remember that time Taylor Swift was her childhood best friend's maid of honor and the Internet freaked out?
Well, move over, Taylor, because President Barack Obama was recently a groomsman to his longtime friend and aide Marvin Nicholson. President Obama, of course, was still second in charge to the mother of the bride.
Nicholson wed Helen Pajcic at a private home in Jacksonville, Florida, where Secretary of State John Kerry presided over the vows.
Like, what?
Do you think they made him rent a tux? Did he have steak or chicken? Did he dance with the bridesmaids?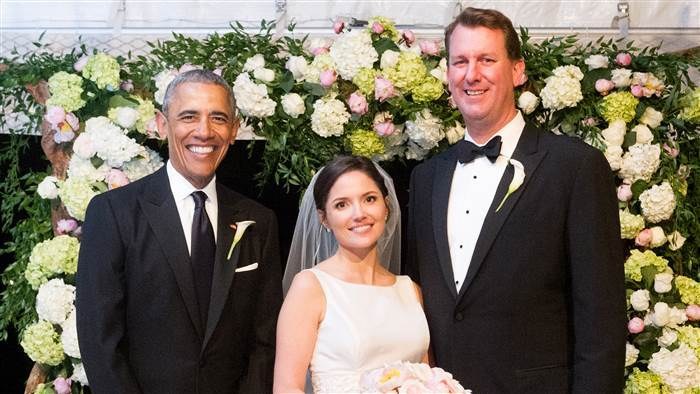 Chris Torres / 6 of Four Photography