True to form, the current season (maybe it's 79th?) of "The Bachelor" is shaping up to be a real barn burner. So far, contestants have dressed up like brides to take photos with Bachelor Nick Viall, slapped him and been sent home for sleeping with him after a mutual friend's wedding.
And like every season, there are fan favorites on the show. Currently, everyone is loving Danielle Maltby, or Danielle M. on the show. She's listed as a "neonatal nurse" from Nashville, Tennessee.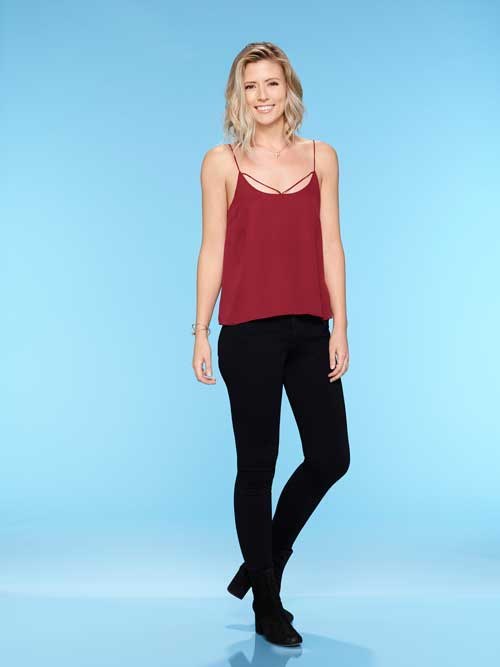 ABC/Disney Press
So, why is a neonatal nurse moonlighting as a country music video star on the side? Is she an actress?
During the most recent episode of "The Bachelor," Danielle M. received a rose after a coveted one-on-one date with Nick. Which is exactly where an aspiring actress would hope to be-- alone in front of the camera.
Danielle's Instagram account confirms it was her in the video. She thanks AMax Talent for letting her be a part of the video. AMax lists Danielle under "models." Danielle's Instagram bio also has info on booking information. Kind of weird for a nurse?
So, the real question-- ABC, why are you casting aspiring actresses and models on a show about finding true love?
Come on.