Gentlemen, are you looking for love?
Well, you might not find it this way, but at least you'll get a free meal and a Valentine's date with Tara Thompson.
"When they first told me they wanted to do a 'someone win a date a with me' I thought, 'Oh, lord, here we go!'" Tara told One Country. "But now I'm excited. I don't know how much of a 'date' it will be. It will be more of trying to get to know someone who might not know a lot about me. It'll be fun. I'll be goofy."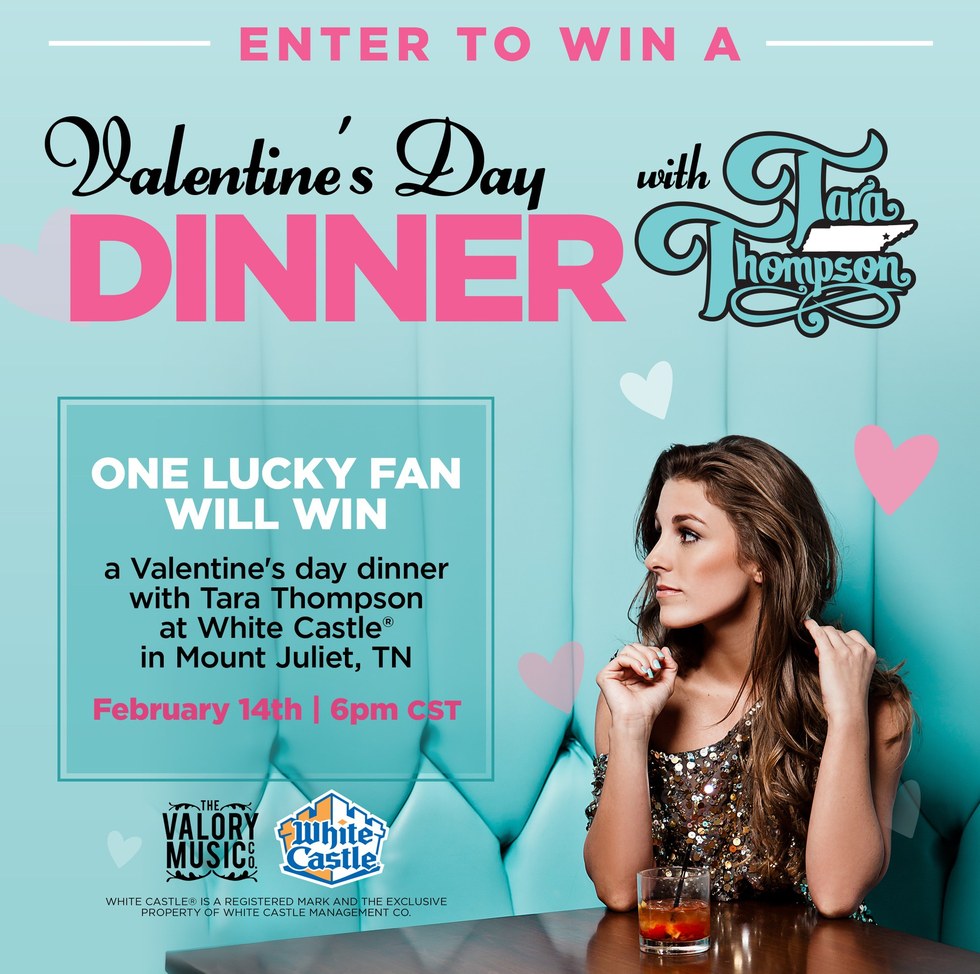 Valory Music Company
The songstress says she doesn't know how to date, but I'm sure anyone would have blast getting to know the singer and enjoying her favorite fast food joint.
"I love White Castle," Tara said. "I'm such a healthy eater [laughs]. I like fast food because I'm always on the road. There are not as many White Castles out there, but when you come in to TN there are several. I worked the drive thru of White Castle for a video a while back and it was so much fun. The staff were the friendliest people."
The one catch is that you have to get yourself to Tennessee, if you win.
Enter here.